We've spoken enough about coats over the past few weeks but another key item for this new season is boots. It always seems so hard to find a new pair of boots when in theory, it should be really simple – Comfortable, practical and cool.
There are not many guidelines for boot buying. Generally if you have short legs then go for either a knee high/thigh high or a really low cut ankle boot as the normal height of ankle boot can make your legs look shorter. If you have long legs then you can go wild and go for almost anything. For everyday boots opt for real leather as they will last longer and wear better. If they are, what we like to call, 'dinner – taxi – dinner' boots, then you won't be wearing them as often so you can get away with different materials.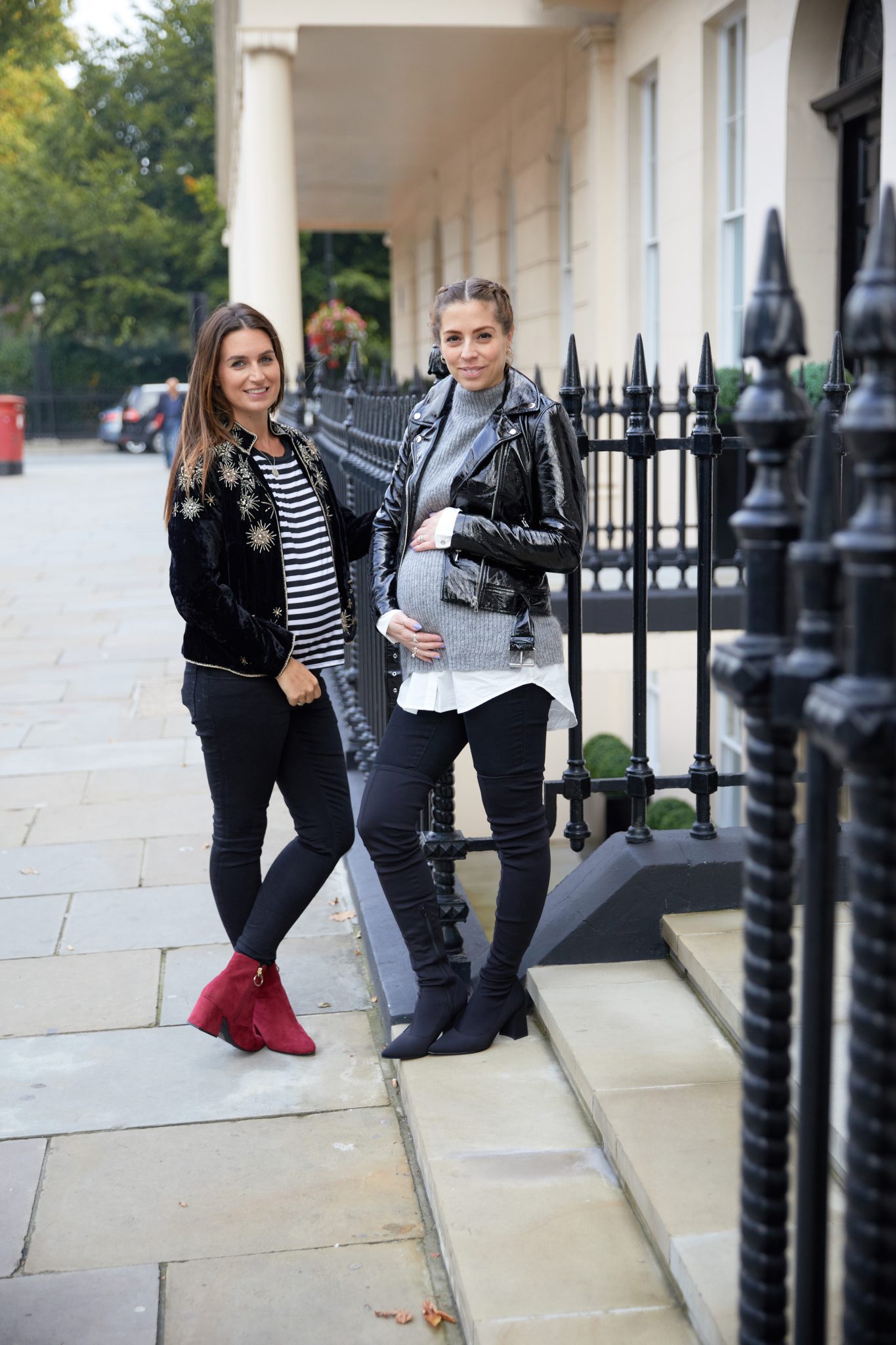 I have shorter legs so always go either for a thigh high to elongate, like the River Island pair I'm wearing below. Thigh high boots don't need to be as scary as they sound – team with jeans or jumper dresses and they will not only look good but also will keep you super warm. If I was to go for a shorter boot I would stick to black as it's more likely to make my legs look longer (especially in black jeans.) I've chosen this Topshop pair (that keep selling out so grab em while they are back in stock) as my staple winter boot.
Sam has longer legs so can get away most options. Wearing a coloured boot like below won't cut off her legs and make her look shorter as she already has the height so this Topshop pair are perfect for her.
1 River Island // 2. Topshop // 3. Topshop Alfie // 4. Pull and Bear at ASOS // 5. Kurt Geiger // 6. Kurt Geiger // 7. Finery // 8. Hush // 9. Sixty Seven at ASOS // 10. Bershka at ASOS // 11. Aldo // 12. Marks and Spencer