Ooh this one was fun. Whether it's Secret Santa or a Stocking Filler, we love to research little useful gifts that any receiver would love, but never think to buy themselves. As with all of our gift guides this year, we've added some new small brands and cute token gifts from our fave bigger brands…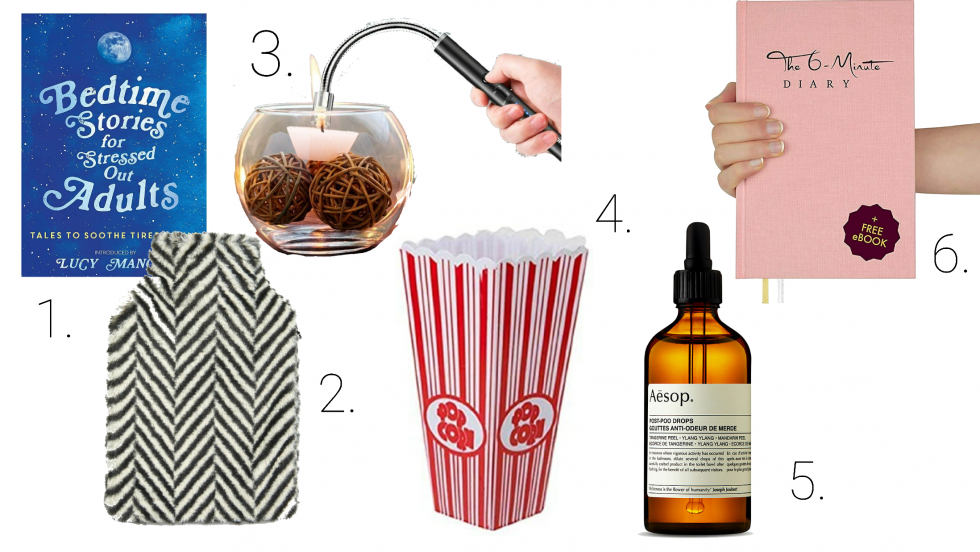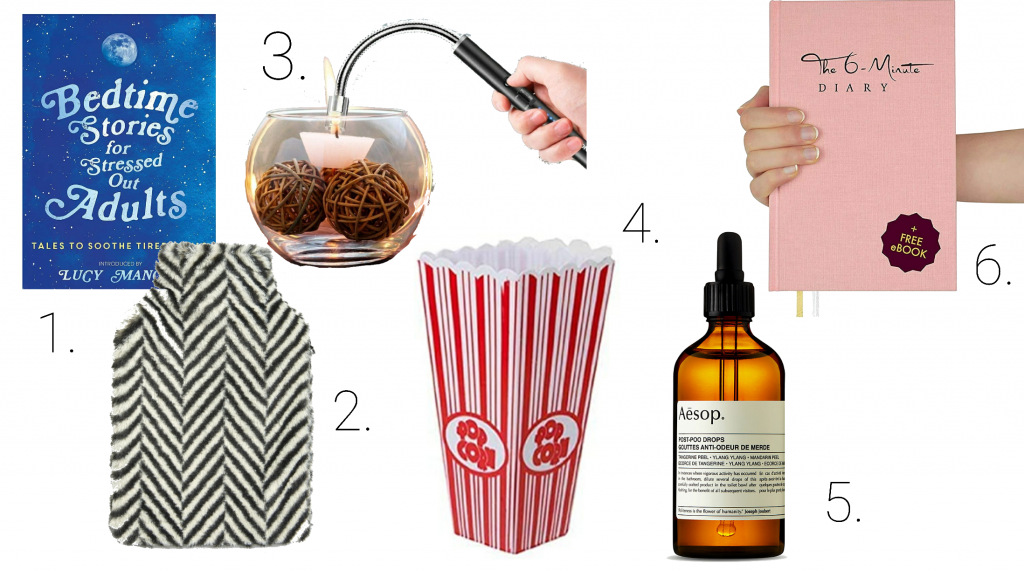 1. BEDTIME STORIES FOR STRESSED OUT ADULTS
For anyone who needs to swap scrolling their phone for something else. That's all of us then.
When did we get this old.
3. RECHARGABLE USB CANDLE LIGHTER
Because who can ever find a match when they need one.
Make the next at-home movie night even more authentic with these snack box upgrades
Trendy air freshener. Always a talking point.
A little bit of mindfulness goes a long way these days.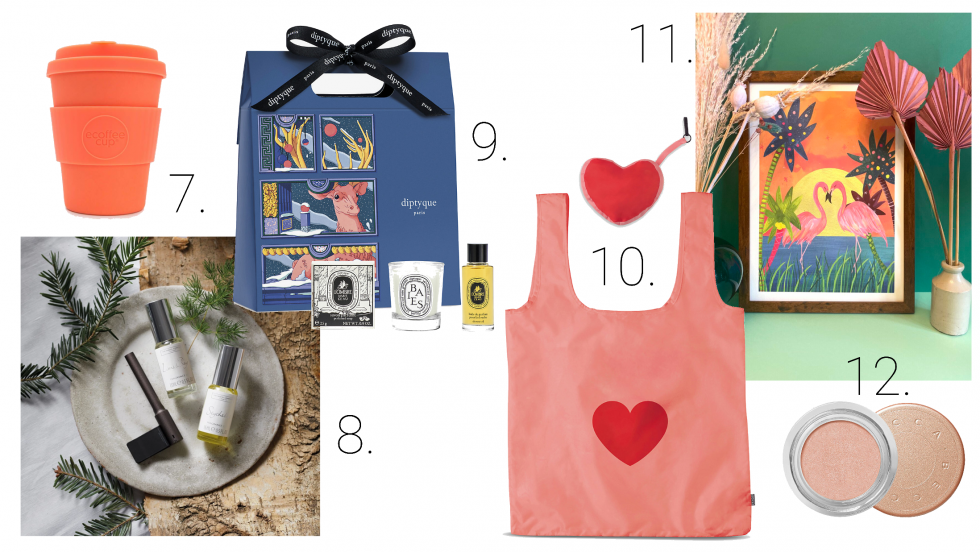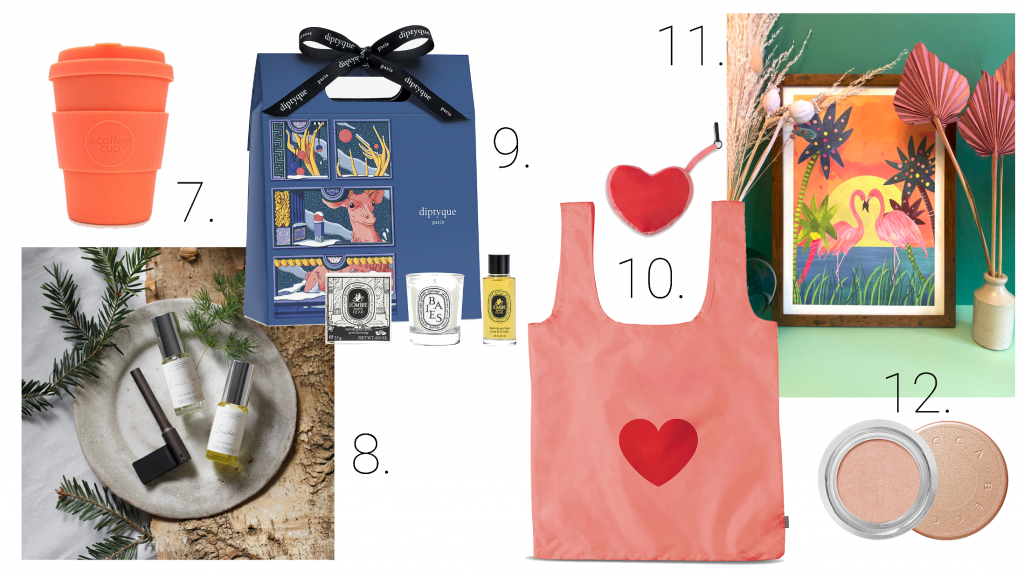 7. KEEP CUP
As re-usable cups go this is one of the most stylish we've seen. Keeps drinks hot or cold, it's dishwasher safe too. Bonus.
8. THE WHITE COMPANY CAR DIFFUSER
Can't explain how excited we got when we spotted this. Upgrade all car journeys, forever more.
The perfect set of minis – a hand cream and hair mist in the chicest scent around. No granny florals here, this is cool + crisp.
10. DOIY GO GREEN RE-USABLE HEART TOTE
The prettiest bag to keep in your pocket.
11. HUTCH CASSIDY
The brightest, happiest prints, notecards and tea towels with such lovely illustrations made by a husband and wife team.
STOCK UP NOW BEFORE IT GOES FOREVER. This little pot of wonder that every woman needs has been discontinued.