Trainers used to be a shoe for a purpose. Remember when they were only for going to the gym? Now trainers plays such a huge part in style. They can be worn anywhere and to anything. Which is brilliant news for us, because being comfortable and stylish is something that we all strive for! However, the process of working out which styles are best for you can be stressful and overwhelming. There is so much choice, so many styles, and so many different colours. So here are some tips on what should work for you, and a selection of the best trainers out there.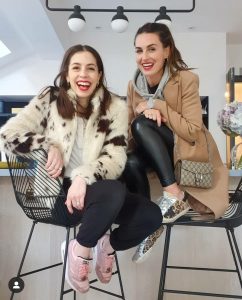 THE TIPS
Before you head out the the shops / settle on the couch for an online shopping sesh, work out exactly what you need. If you are bored with what you have, or have a pair of favourites that are worn out then you could invest in the same style but in an updated colour or finish. If you always opt for the same colour of trainers then it probably means it works with your wardrobe so then check out that shade from a different brand. Don't get sucked into the hype – just because something is 'on trend' doesn't mean it will work for you. Think about foot shape – if you are narrow then head to New Balance, if you have wider feet the Nike Air Max are one of the widest styles out there.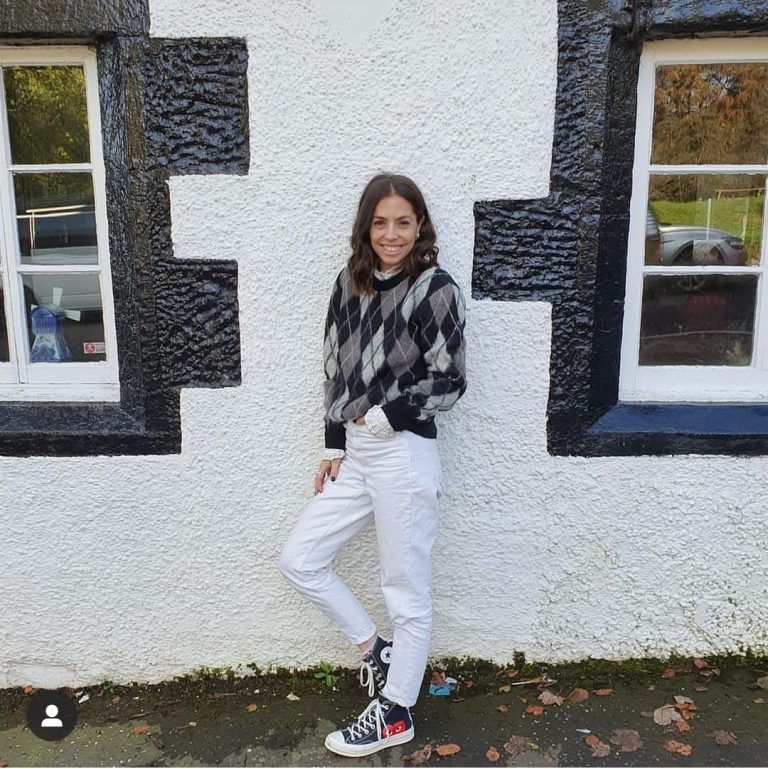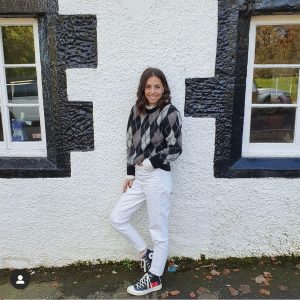 THE OLD FAITHFULS
I've had some of my trainers for over 10 years. Shop well and take care of your shoes, and they will last well. I have been wearing classic black Vans FOREVER. And now my kids wear them also. They literally go with everything in my wardrobe, from jeans and dresses, to suits. Vans are a brand that have always, and will always be 'cool.' Another old faithful is the Nike Air Max. The style has been around since the late 1980's and is still going strong today, but there is such a huge range of styles/colours around today. Another simple style than won't go out of fashion are Adidas Gazelle. They work best with dresses because they are a more delicate trainer.
THE COMEBACKS
2020 brings about a revival of some old classics (anyone remember Diadora?!) but with more minimalism, like in the style of plimsolls. Which is great for us because whilst we get a hit of nostalgia, we can also pair the shoes with pretty much anything as the styles will be simple. Some favourites include this canvas pair from Arket and Eytys Mother from & Other Stories. The giant ugly dad trainers will still be floating about this year, but in a more simple version also, like these New Balance from Schuh.
THE ANKLE WARMERS
With cropped jeans being such a big trend, and us caring more about warmth and comfort than style as we get older (or is that just me?!) then it's very useful that high tops are also a big trend. Converse do them best, add in some chunky socks and wear them under your ankle grazer jeans, as an alternative to boots. From a simple black pair, to a fleece lined brown, to a leopard heeled black, there are hundreds to choose from.
THE SUSTAINABLE STYLES
As everyone is now striving to be as sustainable as possible in 2020 (and beyond) you can now find a huge selection of shoes made from recycled fabrics, and produced with consideration for our environment. The ever popular Veja is probably the most famous environmentally conscious brand. The designs are clean and classic, so pretty timeless. All Birds invented their own yarn because they couldn't find one sustainable enough. each pair of All Bird laces is made from 1 plastic bottle, and all their packaging is made from 90% recycled cardboard. Good News is a London based fairly new brand. They have the best selection of trainers made from organic and recycled materials. I've linked a pair below but it's worth checking their website as there are so many cute colour and styles to choose from.
THE LUX INVESTMENT PAIRS
Trainer trends can be just that, a trend that passes quickly. So don't get too sucked into following whats 'in fashion,' as it can go out of fashion just as quickly as it comes in. This is more so the case for designer trainers. There are a few pairs out there that have been around for years, will go with loads of outfits in your wardrobe, will last longer due to the better quality leathers used and are totally worth the investment. First up in Common Projects Achilles trainers – simple, clean cut, match literally everything. Next are Golden Goose – they come in loads of prints (leopard obvs is our fave!) and colours, plus they do matching kids pairs. Alternatively, you can go wild and add a Chanel pair to your wish list 🙂