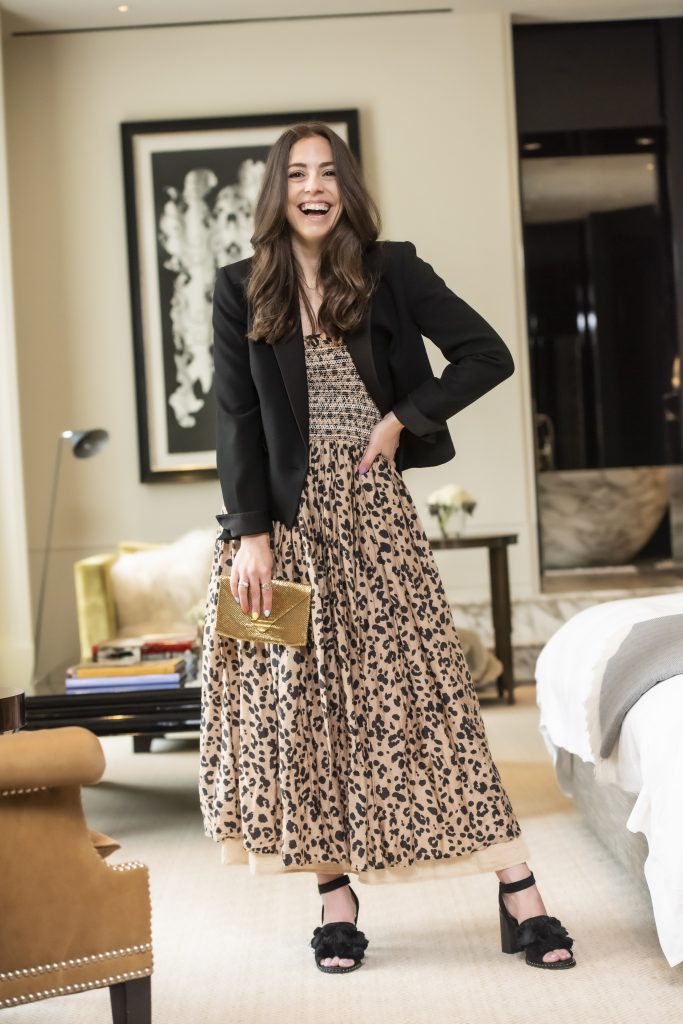 A tuxedo jacket is a wardrobe staple. Layer it over a summer dress & jumper with boots, or just with jeans, or pop it over an evening dress for a wedding or with some sequins over the festive season. It can smarten up a very simple look, create definition in your shape, elongate your body and disguise your mum tum if that is something you are conscious of.
Here are 4 tux jackets to suit all budgets….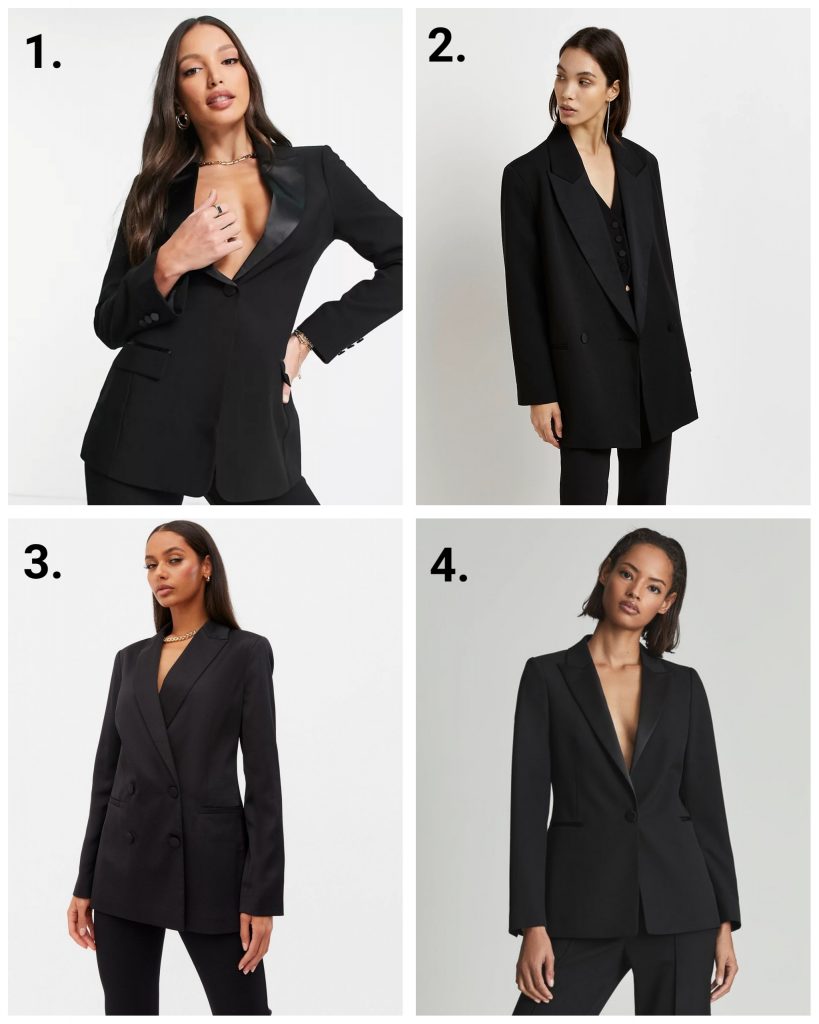 3. New Look £29.99: If you are on a budget then this one is for you. Satin can sometimes look cheap but the covered buttons make this version look a little more expensive. Don't forget to undo the cross stitch at the back so the jacket falls properly over your hips.
4. Reiss £250: The shape and structure of this one is beautiful and obviously the craftmanship and fabric will be better quality as reflected in the price. If budget allows, the one will last a lifetime.