Remember when we used to spend our Saturday afternoons going into town? We'd have a mooch in the shops, grab some pieces from the rails, queue up and try them on. We'd then show our friends who would veto some outfits, or lust over others. We'd take the pieces we loved to the till and pay for it. Come home, wear them out that Saturday night. It feels like a lifetime ago!! But here we are now, spending our days scrolling online shops, and in a cycle of ordering & returning, and making BFFs with the postie.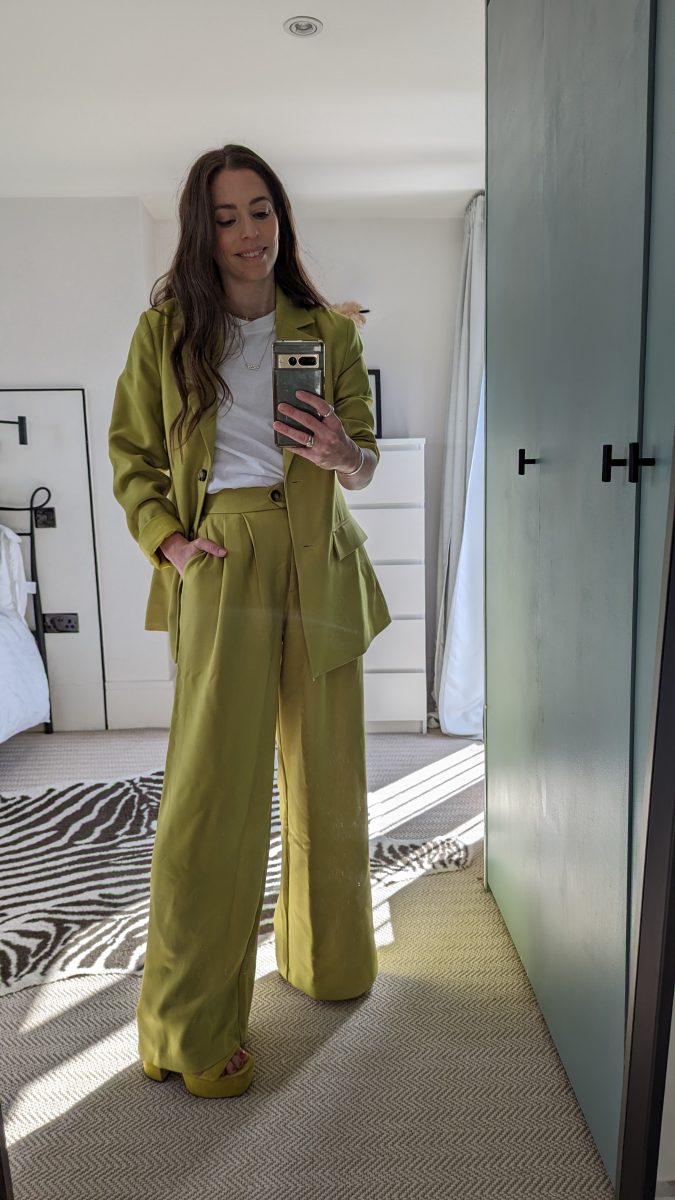 The key to online shopping now is using the filters. The choice is SO overwhelming so sifting the choice down is so important. We are less likely to get swayed towards pieces we don't actually need, and more drawn to wardrobe staples. You can filter by style, colour, body requirement and so much more.
This is my edit of pieces from Warehouse at the moment – some key wardrobe staples for Spring, in the key shades for Spring 23 (shades of greens, blood orange and lilac amongst others.) Don't forget to use MOTHERSHIP20 for 20% off.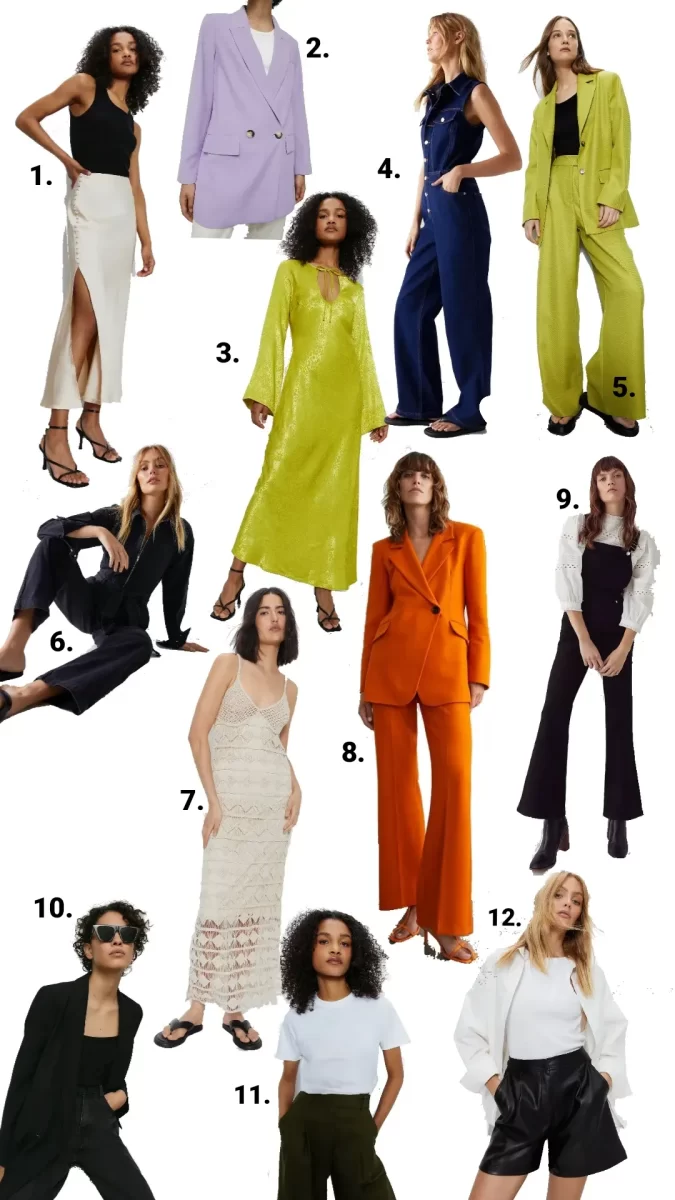 TAP ITEM NO. BELOW TO TAKE YOU TO SHOP
1.Cream skirt // 2. Lilac Blazer // 3, Chatreuse dress // 4. Denim jumpsuit // 5. Chatreuse suit // 6. Black boilersuit // 7. Crochet dress // 8. Orange suit // 9. Denim dungarees // 10. Black blazer // 11. Classic white tee // 12. Faux leather shorts
(Affiliate links used)