Ever since I was young I would note down on a wish list when I ever saw something that was I loved, even if at the time I couldn't afford it. Sort of like a vision board! Then as time went on I would see a pattern of what was still on the list months later, or what I had removed as time went on. The pieces I removed were things that were no longer my style, or things I didn't LOVE. The pieces that stayed are now pieces that have been in my wardrobe for years, and things I wear all the time.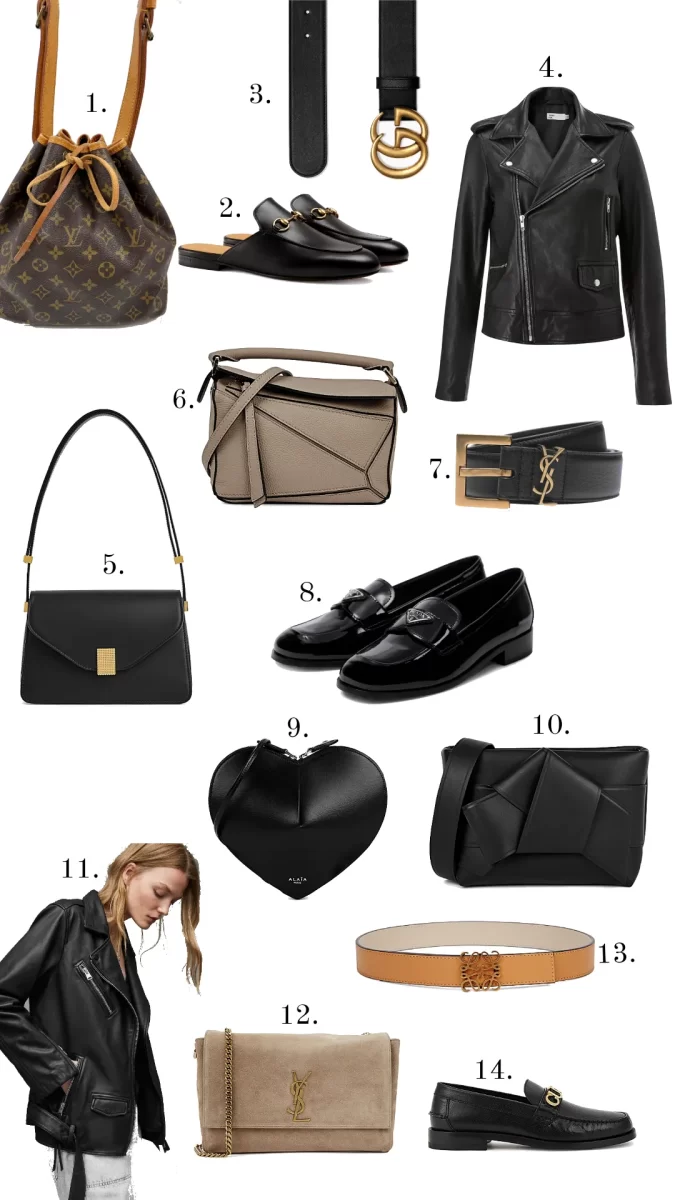 My top tips for splashing out for big ticket items are as follows:
1.Only buy what you love. Items you can't stop thinking about.
2.Think about how you'd wear it. Does it go with more than 3 outfits in your wardrobe?
3.Is it a trend piece or a timeless piece? With trend pieces, everyone buys them over a short space of time so you then see them everywhere which makes you bored of it before you've had the chance to wear it yourself.
4.Look on pre loved websites like The Hosta, Ebay, Vestiare, Susan Caplan & Vinted. Use the search functions & filters, sign up for notifications, set your alarm for the auction ending times.
Here is a list of some worthy splurges to add to your wish lists. They are all blacks & neutral tones as they are the ones that will go with most variations of outfits, and ones that you won't get bored of.
1.Louis Vuitton bag pre loved // 2. Gucci loafers // 3. Gucci belt // 4. And/Or leather jacket // 5. Lanvin bag // 6. Loewe bag // 7. YSL belt // 8. Prada loafers // 9. Alaia bag // 10. Acne bag // 11. All Saints oversized leather jacket // 12. YSL bag // 13. Loewe belt // 14. Gucci loafters.
(Affiliate Links used)