October half term is a new thing for us, so we decided to grasp the freedom of having Leo out of school for a week and head to the Cornish coast for an adventure. For those thinking that it's a bit of a mission to get to Cornwall from London (or further afield), it's actually really do-able. Plan your journey well: we set off at 6.30am with kids in PJs, stopped at Stonehenge (about 80 minutes away) to watch the sunrise and get them changed and then stopped off again at Haynes Motor Museum which had the most brilliant kids playground and go-karts. This split our journey into two parts and we arrived at Carbis Bay by lunch time.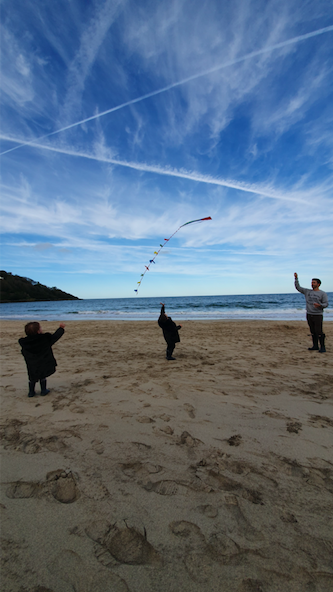 Having never been to St Ives before, I didn't really know what to expect but as we drove in the sky was blue, the air was crisp and sunny and it looked absolutely beautiful. Carbis Bay is a hotel and a group of beach houses sitting on a mile-long, private golden beach. On a clear, sunny day the views out of the windows could rival Malibu. In fact, I'm calling Carbis Bay the British Malibu.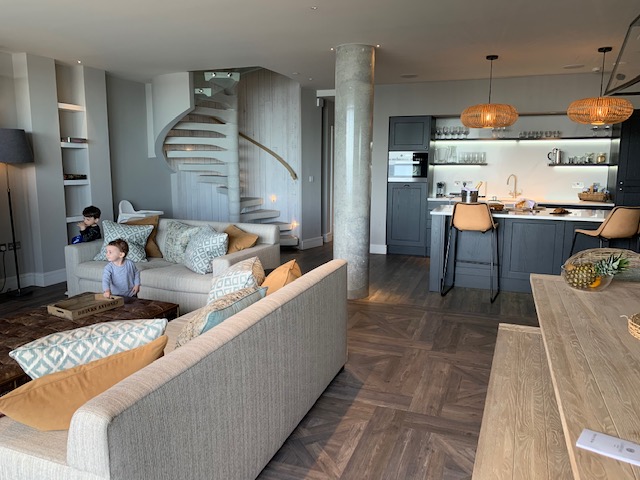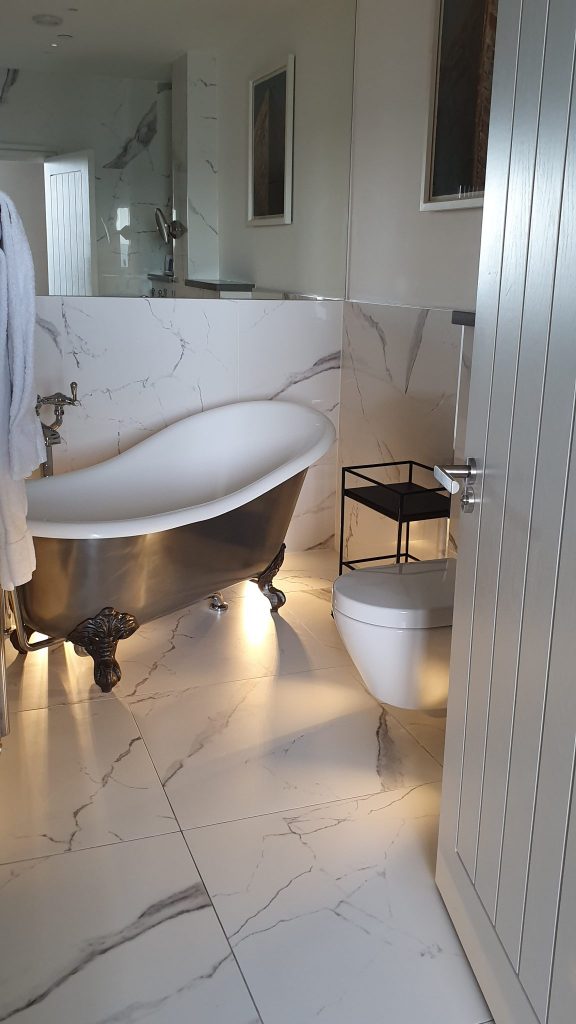 SLEEPING
We stayed in a Beach Lodge, which quite frankly, was nicer than my own house. A three story, three bedroom, three bathroom townhouse complete with hot tub, utility room, and private garden with access to the beach. I'd have happily never come home.
Carbis Bay Hotel has been around for over 30 years but the eight Beach Lodges only opened a year ago. Each of the three bedrooms had stunning beach views visible from the bed (how dreamy to watch the waves with a cup of tea in the morning – instead I watched the sunrise with a cup of tea in the lounge, but it was beautiful none the less) and beautiful marble en-suites which makes the Beach Lodge a brilliant get away for three couples, splitting the cost.
Lucky Leo had his own double bed, as we put Alfie in the hotel-provided cot in the third bedroom.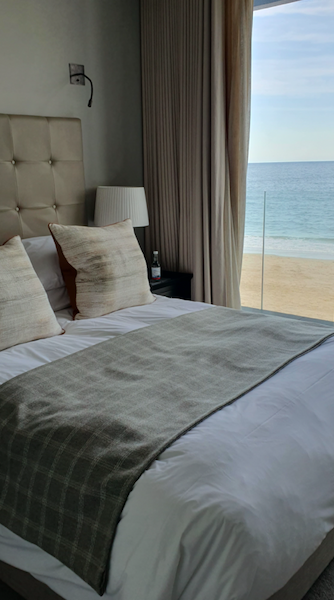 There were lovely touches to the bedrooms, such as Dyson hairdryers, super soft robes and the snuggliest duvet.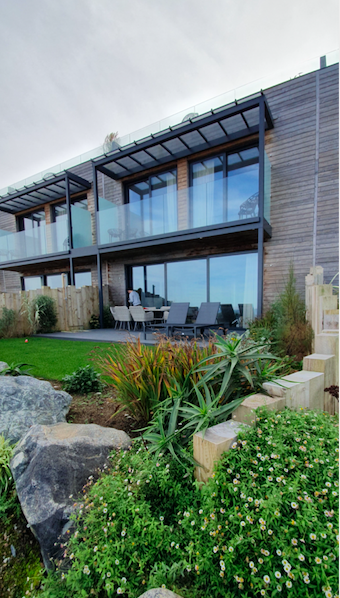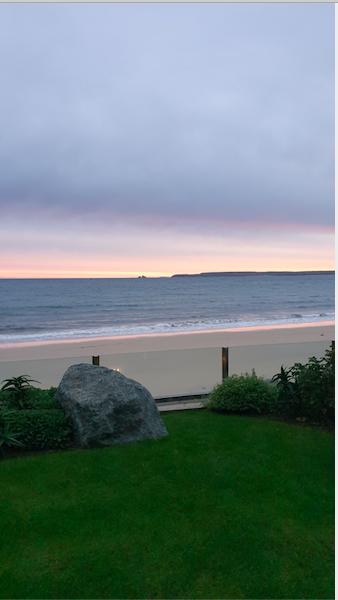 EATING
There are three restaurants at Carbis Bay. The Beach Club restaurant is the more relaxed dining option, right next to the Lodge's and overlooks the beach so is great for popping in for a warming hot chocolate. We also ate dinner here on our first night. Nick said his lamb was 'epic', I think I just ordered badly and eating one handed while trying to wrestle an over tired Alfie was a bit stressful. Once Nick had walked him back to the lodge to bed, Leo and I shared a lovely dessert together.
The chic shaker style navy kitchen (complete with gold tap) is an insta-dream. It also gives the option to fix a quick lunch for the kids and snuggle down on the sofa (like lying on a bed of clouds and cemented the fact that we need a new sofa at home) while the baby naps. If you stay in the Lodge's you're given the option of ordering breakfast to your house or popping up to the hotel for it. You can also order dinner to be eaten in from the restaurants, which we did on our second night to be able to make maximum use of the aforementioned sofa/huge tv/fire set up.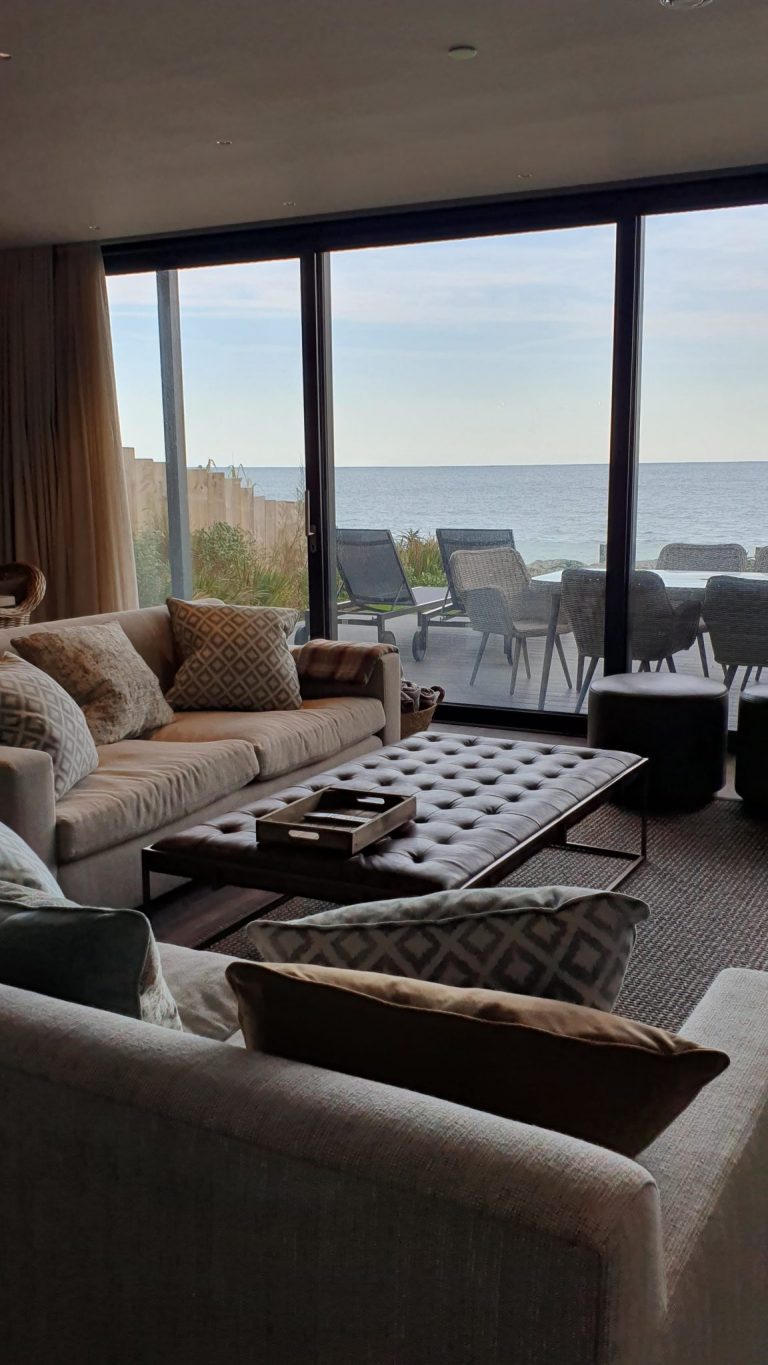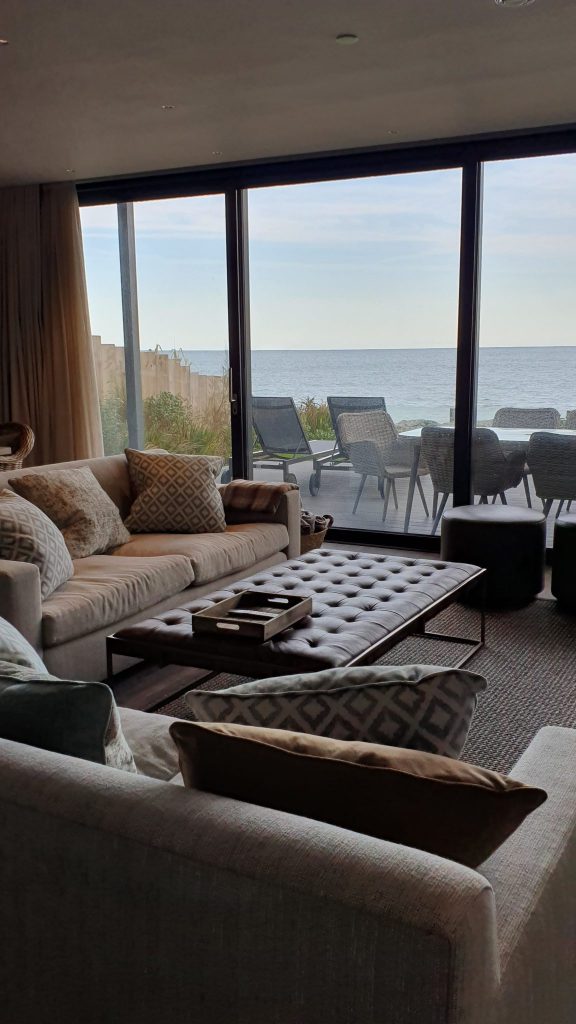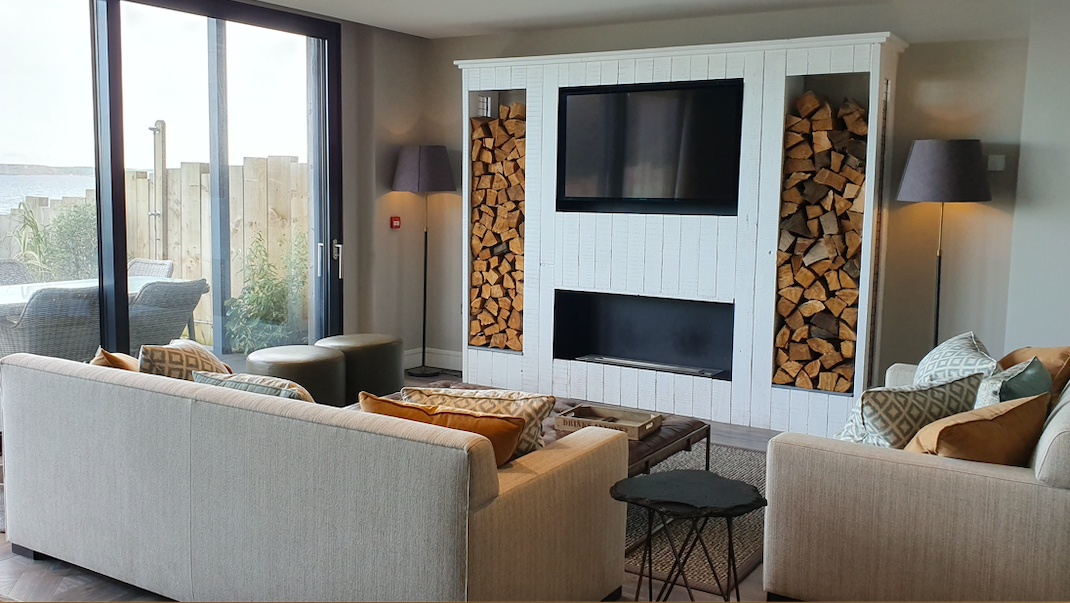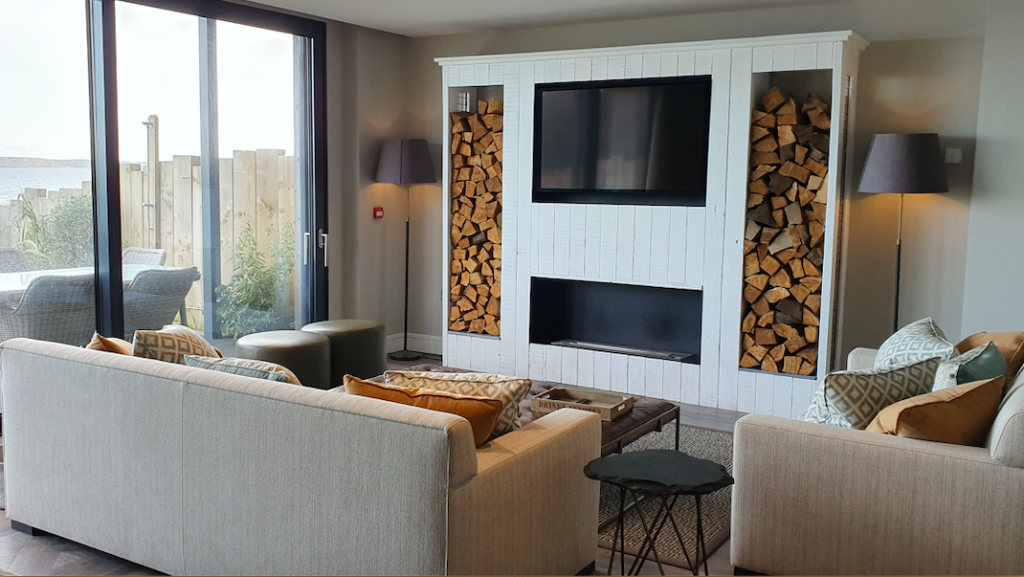 THE KIDS
Give kids a beach to run around on and a dry day and you're pretty much set. We took our kite with us and we spent a good few hours in the fresh air. In terms of swimming pool, it is a bit disappointing that Carbis Bay only has an outdoor pool. Stunning in the summer time I'm sure but not that much use on a crisp October's day. There is also a kids club operating in the summer I was told.
On our second day, we decided to head out and explore St Ives for something to do with the kids. Only a 10 minute drive away, the little town is lined with Olde Englishe fudge shops, pasty bakeries and ice cream shops. We loved looking in all of the shop windows and the kids were on seagull watch. As recommended by pretty much everyone once I said that we we're in St Ives, we headed to Porthmeor Café just underneath The Tate. Ridiculously kid friendly, the food was incredible (Nick and I shared the duck salad and some tapas bits) but please don't leave without ordering the grilled banana for dessert.
AND THE REST
It is pricey, but this would be the ideal place to visit with grandparents, two smaller families or even a sneaky couple of nights away with three couples.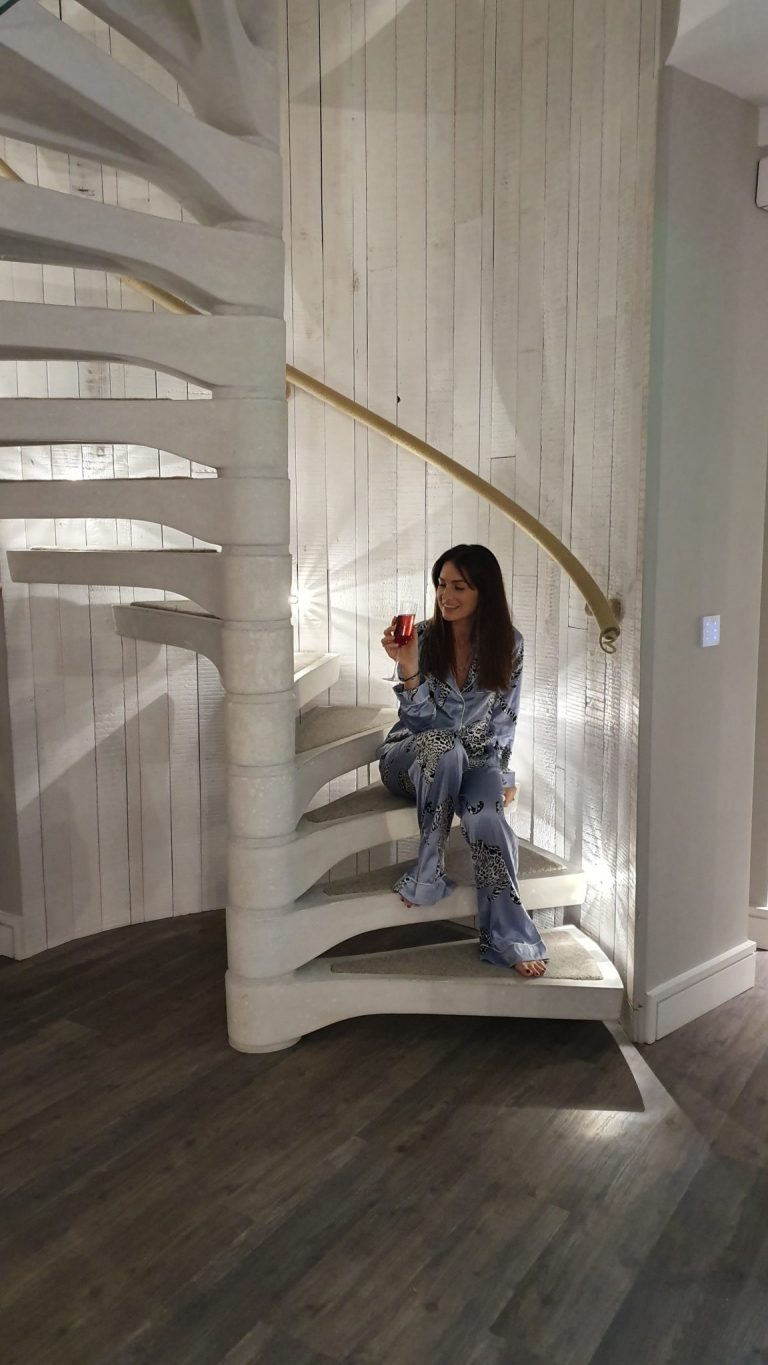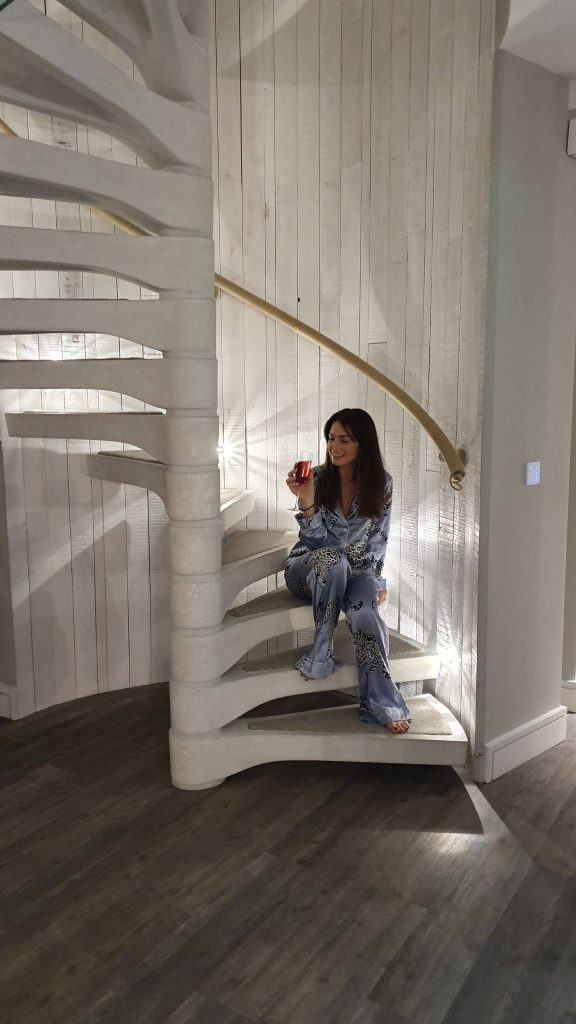 Price for a three bedroom beach lodge with hot tub: £1,200 per night including breakfast.
{This stay was gifted, but as with everything on This Is Mothership, we only feature things we love}