WHY STAY: To feel truly spoilt right in the heart of London.
When the news broke two weeks ago that Prince Harry was to marry Rachel Zane from Suits, I was on my way an epic Princess style sleepover myself. We never did a babymoon before we had Leo. Why would you need time away just the two of you when all of your time is spent just the two of you! ? But this time around, due to the pressures of work, parenting, pregnancy, Nick and I realised that we hadn't actually spent any time alone for months, let alone had an actual proper conversation (we still don't have a baby name) so we decided to merge two big life events – his birthday and a babymoon – into one epic night away. And where to you go when you want to go all out?! Claridges, of course!
Now, our stay coincided with the reveal of the Karl Lagerfeld for Claridges Christmas Tree. I think this made our stay even more special as Claridges at Christmas time is something that you must definitely experience (even if it's just a trip to use the loo!)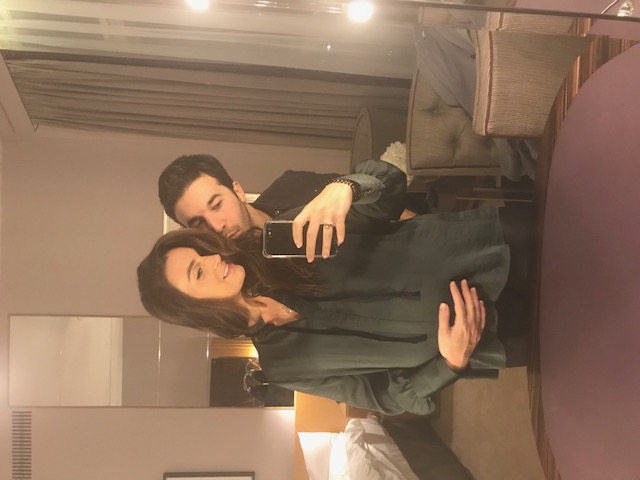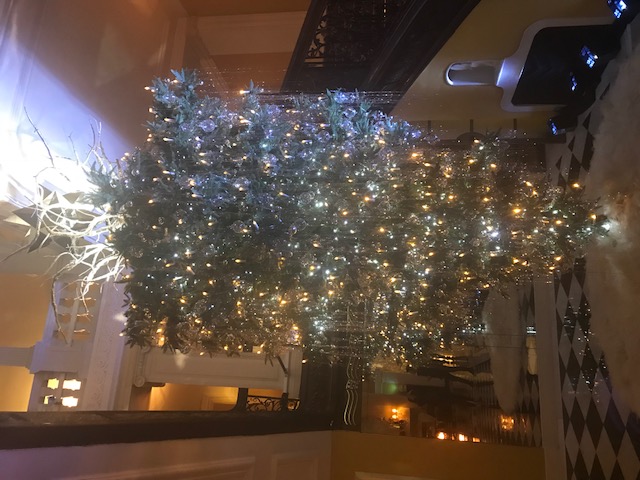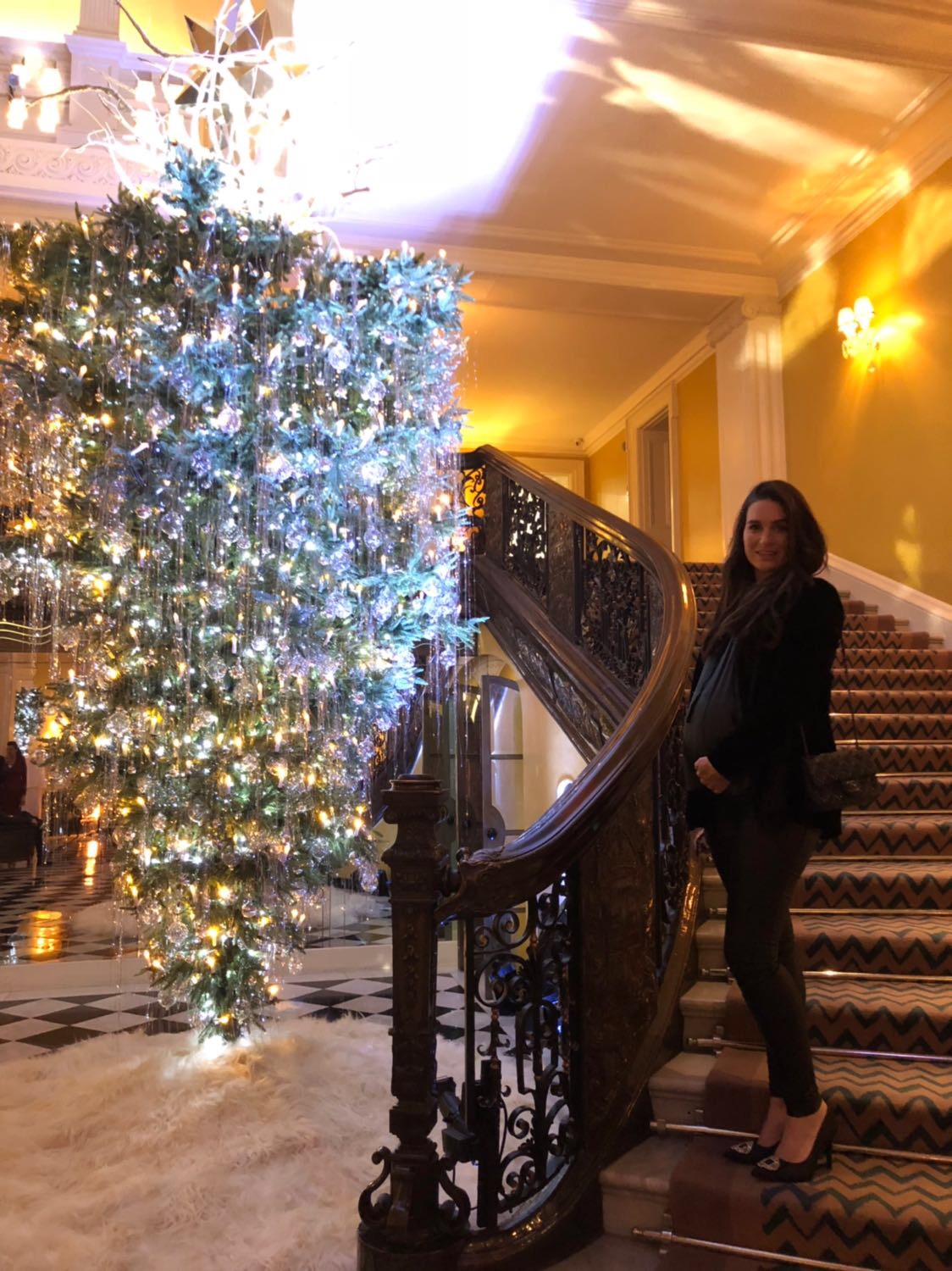 SLEEP:
All my Princess dreams came true at once as we were lucky enough to be upgraded to the Claridges Suite (this is when staying over on a Monday night comes in handy) so we had the most beautiful sitting room to enjoy as well as the most luxurious bedroom and a black marble bathroom complete with mirrored tub.
Upon arrival there was a bottle of champagne (enjoyed by the husband) and chocolate covered strawberries (enjoyed by myself!)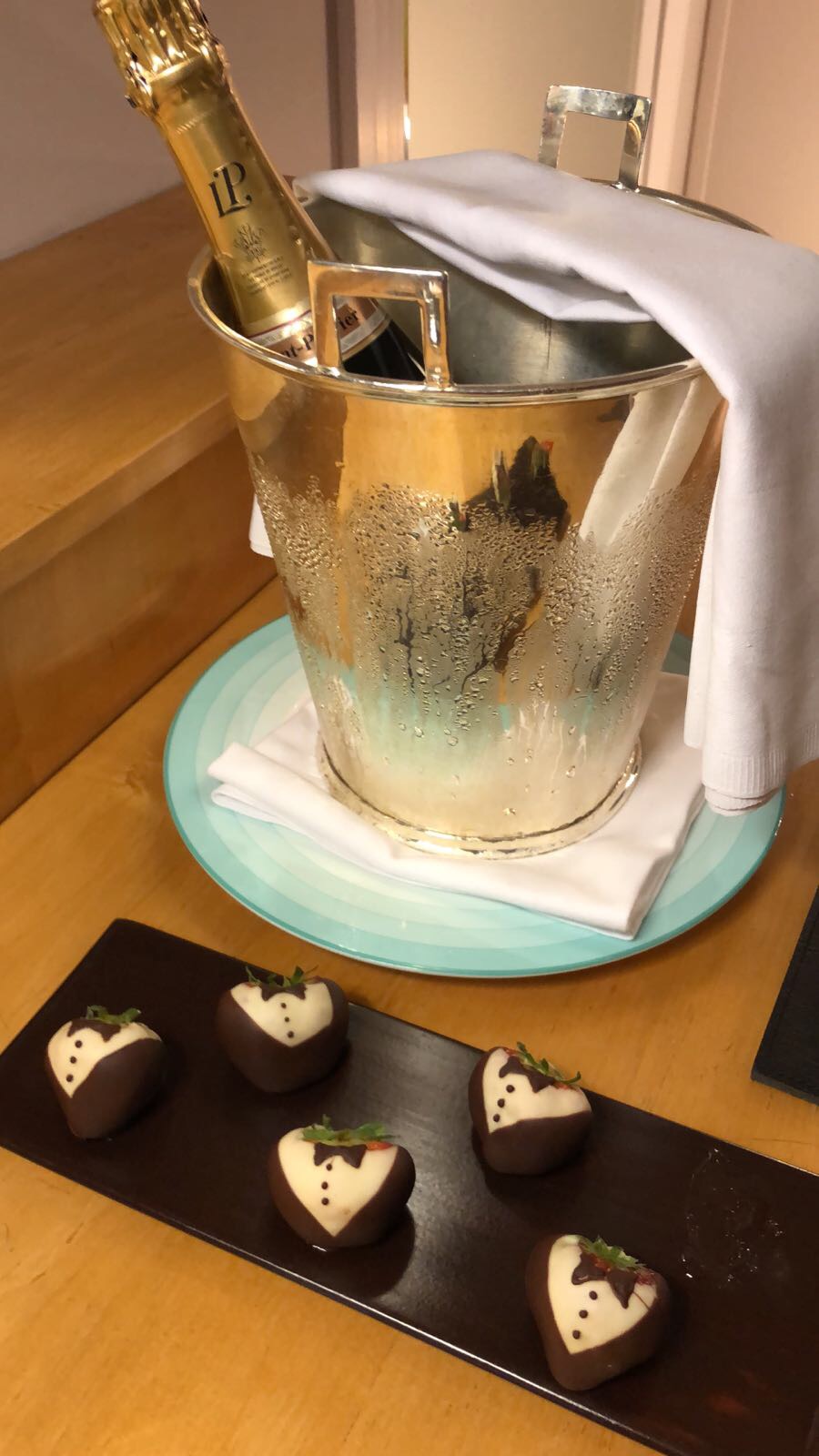 Claridges pull out all of the stops and extra's included a pregnancy pillow waiting for me in the bedroom (great use of social media, Claridges!) and monogrammed pillowcases. Yes, MONOGRAMMED PILLOW CASES!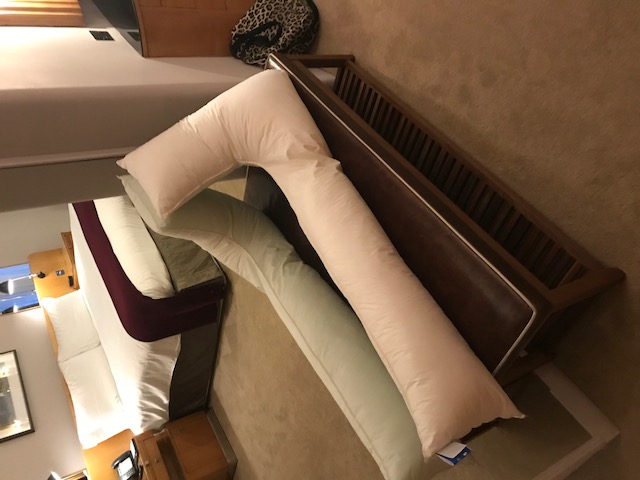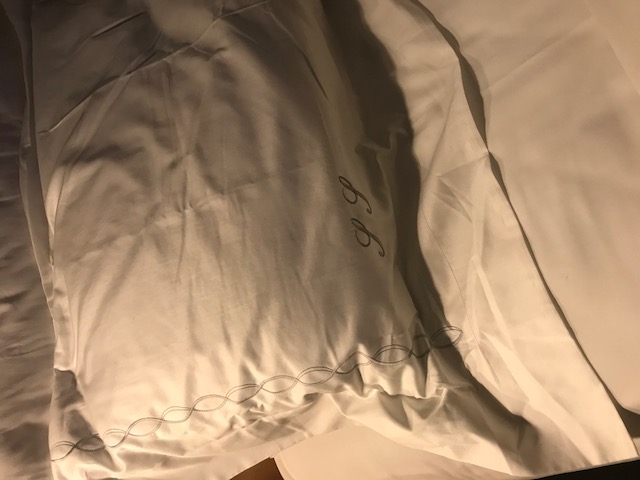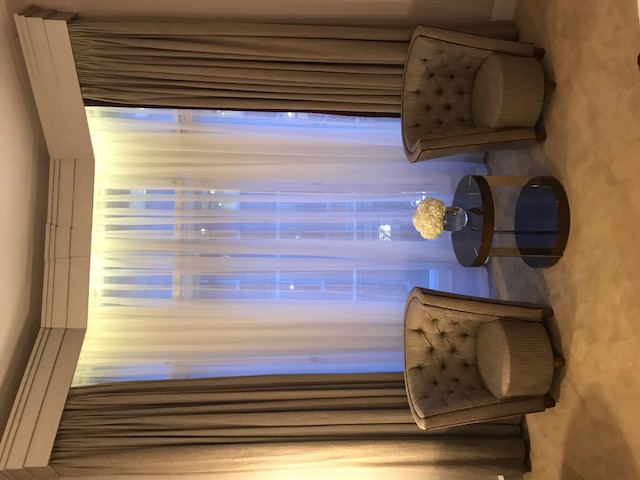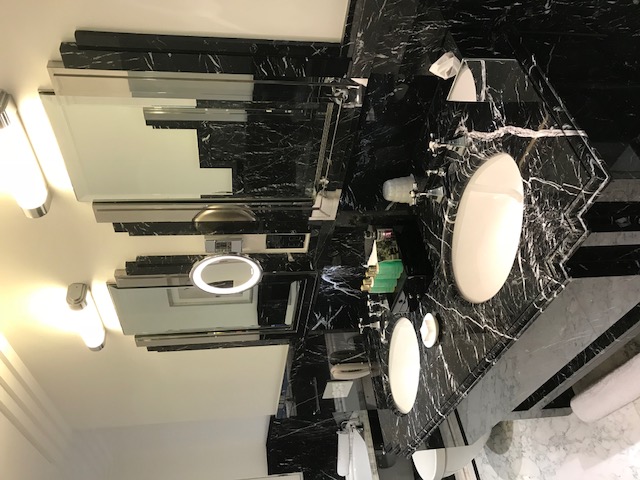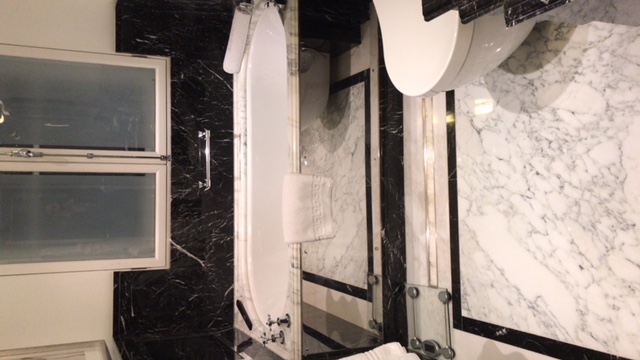 EAT:
We decided to make use of the central London location and go to a fancy restaurant while we still have the chance. Now, I had no idea where was cool to book these days but after a bit of Insta stalking, I soon found out that
Isabel
appears to be the new in-place to go and managed to bag a table (well, it was a Monday night) The interior is beautiful – all gold and navy, you have to visit the loo's and take a selfie.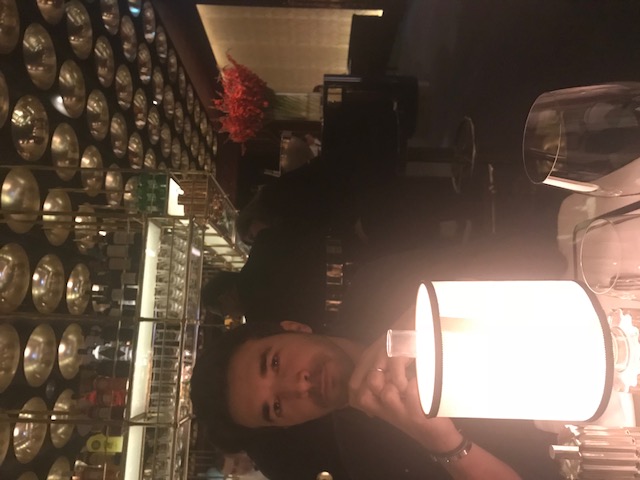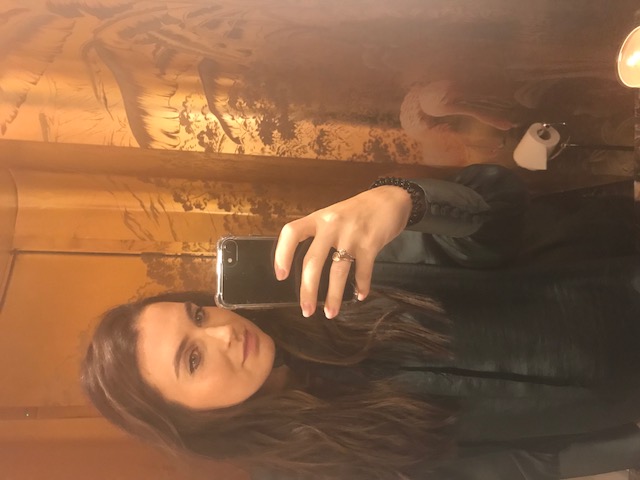 We shared a few starters followed by the beef rib and seabass then decided to go head back to Claridges for a fresh mint tea. Well, you would wouldn't you.
Breakfast was a whole other story. Never mind Tiffany's, everyone has to experience breakfast at Claridges at least once in their lives. We decided to drag ourselves out of our giant comfy bed and go downstairs to the famous art deco foyer. Just an FYI, the pastry basket is a must – and I am partial to the omelette. I might have to switch all of my crockery to the Claridges signature china too. Isn't it so cheery?!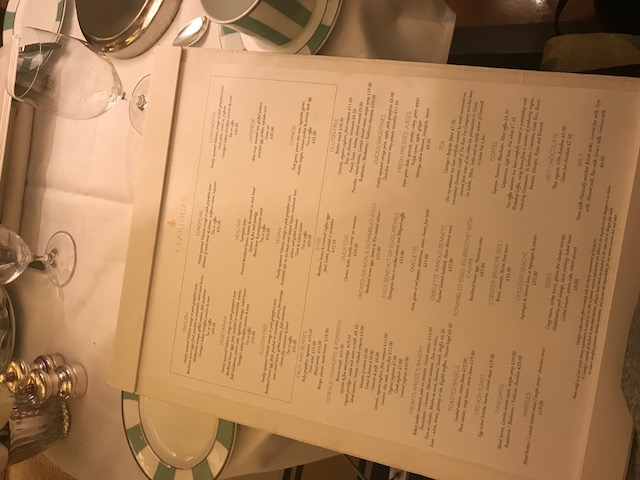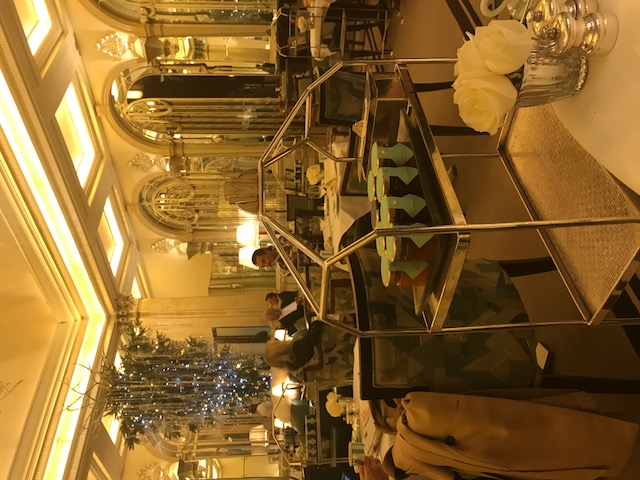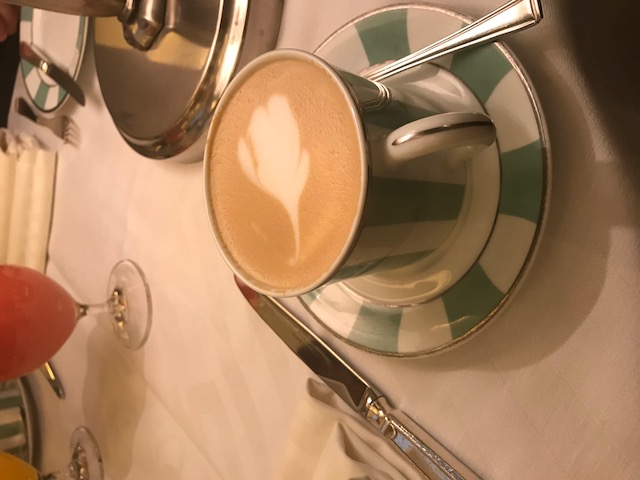 If you're celebrating something special or looking for a really memorable experience, there isn't a hotel like it in my opinion. We will remember our little babymoon forever and always feel so spoilt. These guys seriously know how to look after you. Claridges, I think I love you, you special, precious, kind hotel you. Oh, and we still don't have a baby name.