Mmm dessert! The topic of so many of our conversations on Instagram! Gemma posted this 3 layer chocolate torte that her mother in law Geralyn made last week and we had loads of requests asking for the recipe. Turns out it's really simple!! Gemma's mother in law used to be a caterer so she really knows her stuff – dessert at their house always involves at least 4 options. Geralyn has kindly shared the recipe. Enjoy!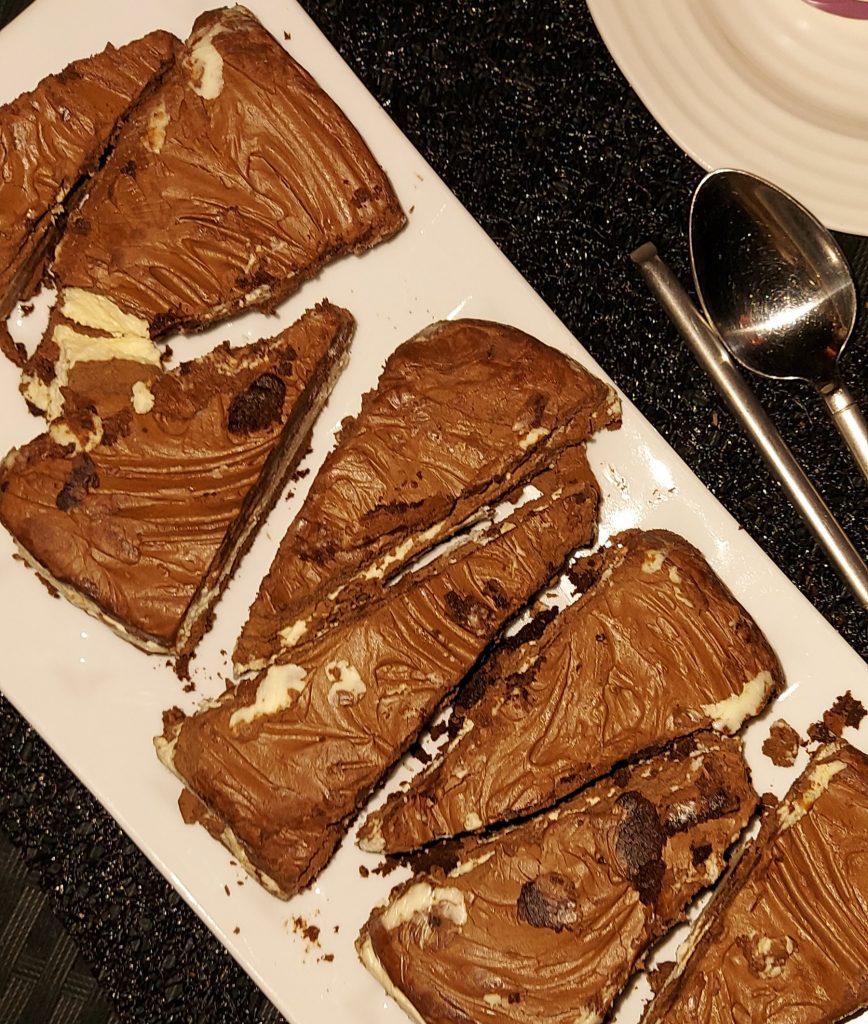 INGREDIENTS FOR CAKE
3 EGGS
1 AND A HALF OZ OF COCOA
3 OZ SUGAR
1 AND A HALF OZ OF CORNFLOUR
Mix ingredients together, spread onto lined cake tin. Cook for 7 minutes at 220. Sprinkle with brandy when it comes out the oven. Leave to cool.
INGREDIENTS FOR TOPPING
20 oz plain chocolate
7 oz white cocolate
2.5 pints of double cream
Melt half the plain chocolate. Softly whip 3/4 pint of double cream. Mix together. Spread on the base.
Melt all the white chocolate, mix with 1 pint of whipped cream. Spread on the cake.
Melt remaining chocolate and mix with 3/4 pint whipped cream. Spread on the cake.
Freeze and then remove the tin once frozen.
Et voila!