The whole world has wedding fever – us included – and we can't wait to watch Harry and Meghan get married on May 19th, but while the rest of the worlds media is focusing on wedding guest dressing, we thought we'd pool our recent experiences and give you a mini wedding guest post.
There's nothing more exciting than your kid being asked to be a bridesmaid or pageboy – you know will have some great insta pics for one! But then there's nothing worse than them being shoehorned into an awful outfit that you just know that they will not wear. No matter how much you try to tell the bride that making a two year old wear something they hate will mean a meltdown for all, they just won't listen.
Belle and Leo we're both part of family weddings last year and luckily, the process was relatively painless. But we have heard stories otherwise. So today we are bringing you the best inspo out there for toddler-wear at weddings. As well as the outfits that our kids wore (easy to put on, non-scratchy, non-itchy, melt-down free) there's plenty of inspo whatever your wedding. Our top bit of advice, order lots online and try on at home when they're in a good mood and then return anything that isn't right. Far easier than traipsing them around the shops!
THE BLACK TIE WEDDING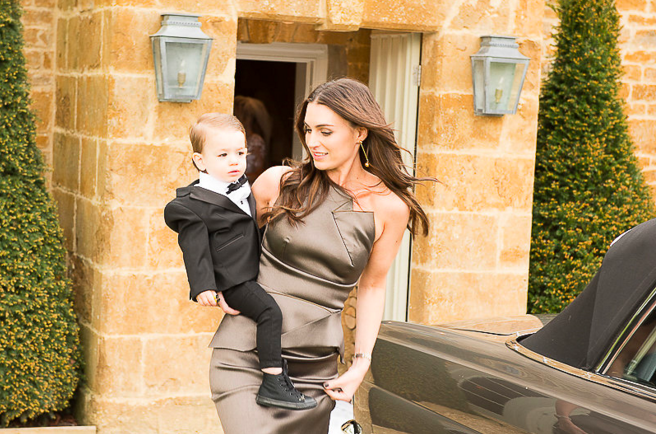 Sam's sister in law got married last April at Soho Farmhouse and it was a fabulous black tie affair. Leo was a pageboy and he walked down the aisle with Sam wearing a jacket, shirt and tie from M&S Autograph kids. He's quite slim and the trousers weren't really his style so he wore a pair of black skinny jeans from River Island Kids and a pair of all black Converse high tops (the black sole made them look smarter than a traditional white sole pair)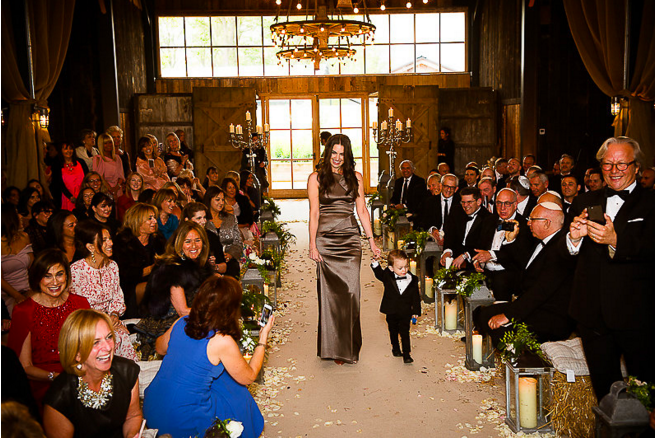 I found out I was pregnant with Alfie a week after this, so both boys were with me in this pic!
Our pick of the best black tie for boys and girls:
M&S Petal Hem Dress // Four Piece Tuxedo // River Island Mini 3 Piece Suit // River Island Kids Tulle Dress // Pink Satin Dress // Tuxedo Jacket //
THE DESTINATION WEDDING
Gemma's brother in law got married last June in Italy. It was a gorgeous rustic location wedding and Belle walked with Gemma down the aisle wearing this gorgeous Monsoon Kids dress.
I was secretly pregnant at the wedding, although everyone could tell because I felt so ill, so Ace is here too! Also, it was baking hot so sort of obvious in my swimsuit!!
Our pick of the best summer wedding wear for boys and girls:
M&S Three Piece Linen Suit // River Island Cream Pleated Flower Girl Dress // Monsoon Waistcoat and Shorts // Yellow Ruffle Dress // Three Piece Suit