Hello and welcome to This is Mothership. These are your captains, Gemma and Sam speaking! Thanks for stepping on board, I guess we should probably introduce ourselves.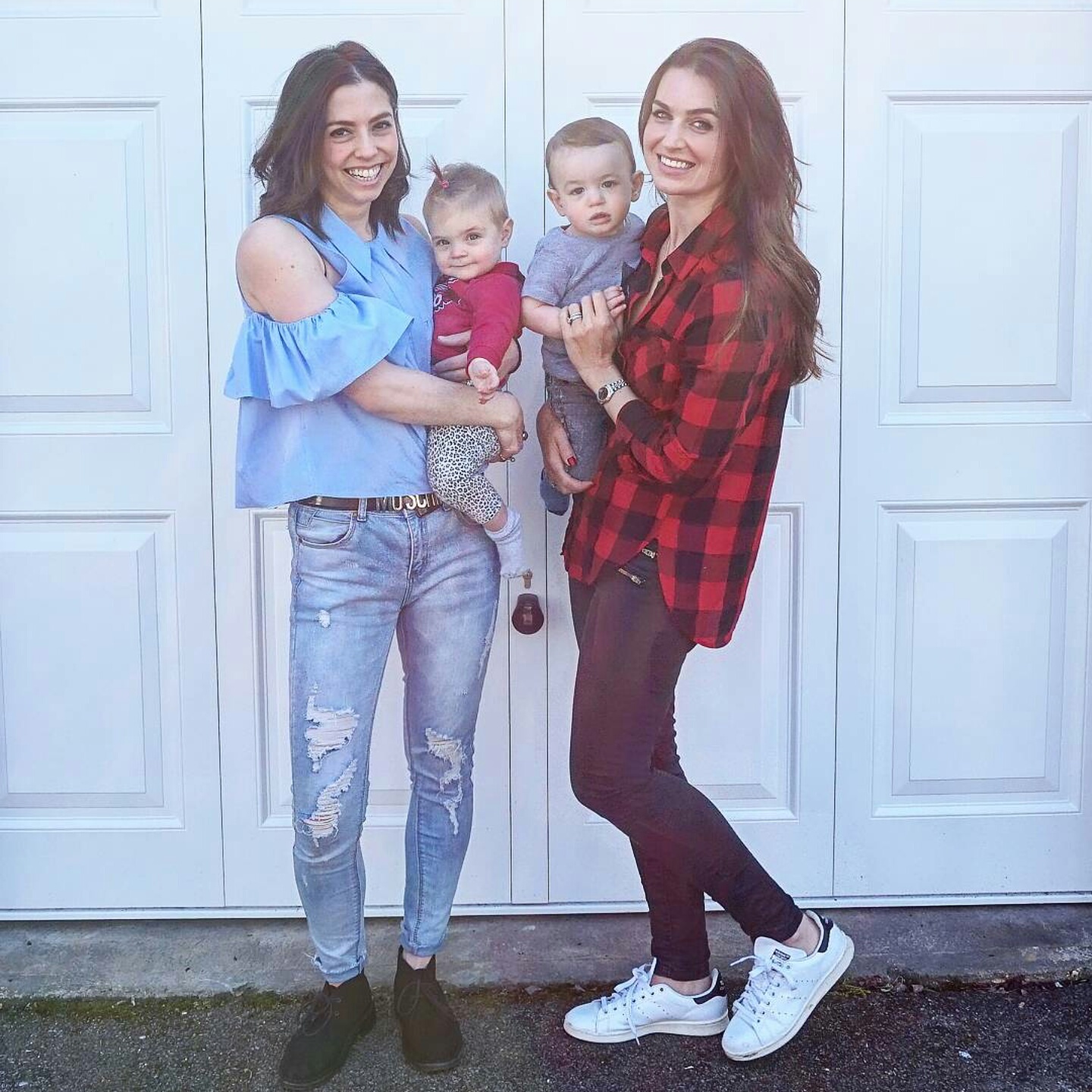 Gemma Rose Breger (on the left) is a freelance fashion and celebrity stylist who includes Britney Spears, Hemsley & Hemsley, Fearne Cotton, Amber Le Bon, Net A Porter, The X Factor and Marks & Spencer among her clients. She lives in London with her husband Jonathan and eight month old baby girl, Belle. She's originally from Glasgow and has a whole room in her house dedicated to shoes. Have a fashion problem? She can solve it.
Samantha Silver (on the right) is a beauty editor with ten years experience working on best-selling magazines including Stylist, Grazia and Glamour. She's interviewed the best beauty secrets out of celebrities and supermodels and after spending 14 seasons backstage at fashion week, she has a little black book full of experts ready to answer any beauty conundrum you have. She lives in London with her husband Nick and ten month old baby boy, Leo.
Combined, Gemma and Sam have an all-encompassing knowledge of the fashion and beauty industry. They can cut through the bullsh*t and tell you the items that are actually worth spending your money on. In a world where crop tops and sports wear dominate the hallowed halls of Topshop, it can feel impossible to know where to buy clothes to dress a post-baby body and how to help you feel (and look) good in those first few weeks and beyond. We know. Because we've been there.
We met on maternity leave and realised that as relatively young-ish, thirty-something, new mama's with a cool-ish edge (we like to think) we both felt ignored by what was on offer blog/website/magazine wise. There was nowhere that could tell us which pram wheels were the optimum size for pushing through the doors of Costa (we only realised recently that going in with buggy backwards was WAY easier), whether Zara or Topshop jeans fared better post-stainage from Organix Carrot Puffs (lethal) and which mascara wouldn't flake off your lashes and onto your face by 2pm, because let's face it, there's no time to look in the mirror these days.
So we thought we'd do it ourselves.
We know you really don't have much time to yourself but if you manage to sneak a trip to the loo alone, or you are parked outside your house praying that your babe stays asleep for another ten minutes then we hope to keep you entertained via ThisIsMothership.com and on social media @ThisIsMothership.
THIS IS MOTHERSHIP is a mama's destination for all things fashion, beauty and baby. We hope you like it.
Any questions or suggestions, we'd LOVE to hear from you – get in touch: hello@thisismothership.com
xoxo