So I thought that the first beauty blog post of the year should answer one of the most asked questions we get over DM: "I think I should be using acids on my skin but what are they and how do I use them?
Skincare can be a really confusing world but once you have grasped the science bit, it all begins to make sense. Acids – though the name might sound terrifying – are one of the easiest, fastest and most sure fire way to revitalise your skin and have you glowing in no time. I'm going to break it down simply so by the end of this blog post you should feel completely knowledgable and know what to use where and when. And within a few weeks, you'll have the dramatically transformed skin of your dreams…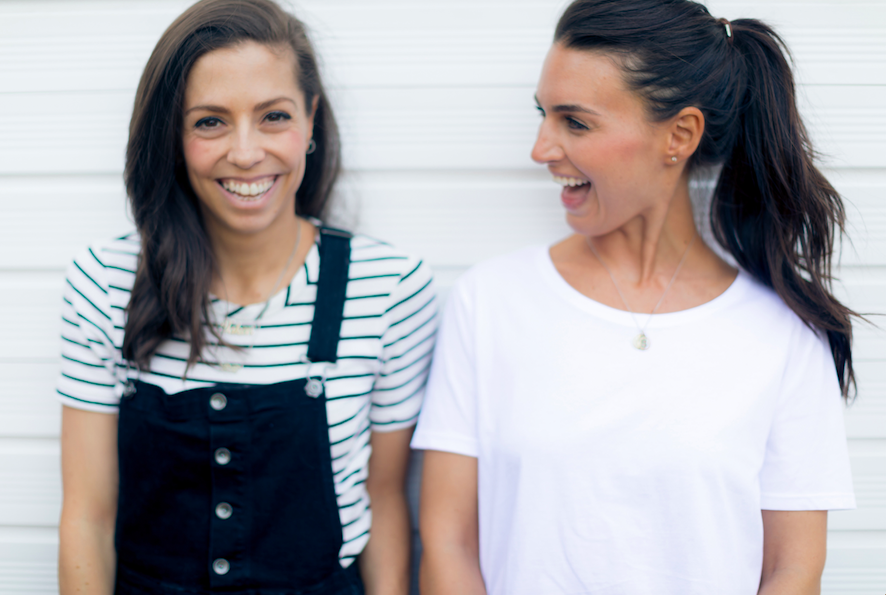 SO, WHAT ARE THEY?
Put simply, acids work on the superficial, top layers of the skin, dissolving and breaking down the bonds between skin, sloughing away the dull, bumpy, older skin cells and revealing a fresher, more even surface layer. So which should you be using for your specific skin type?
GLYCOLIC ACID: FOR BUMPY SKIN
Great for treating bumpy skin, age spots and acne scars. It penetrates deeply into the skin and 'un-glues' dead skin cells from the skins surface making it brighter and smoother. It can also help other skincare ingredients absorb better, like Vitamin C. Use in the evening.
Anything higher than 20% is considered a peel so start on the lower end of the scale. It can increase sun sensitivity so use an SPF in the mornings and skin may feel a little dry at first so ensure you moisturise well.
TRY:
Nip + Fab Glycolic Fix Daily Cleansing Pads (£12.95) a tub of 60 radiance renewing pads that gently exfoliate and smooth out skin. Swipe over cleansed skin.
Alpha H Liquid Gold (£33.50) is probably one of the most popular acids out there. It tingles upon application but only slightly.
La Roche Posay Effaclar Purifying Cleansing Gel (£12.50) the French pharmacy brand is specially formulated for clogged skin.
LACTIC ACID: FOR FIRST TIMERS
Ideal for first timers, it's a milder AHA than Glycolic is and so better suited to more sensitive skins or those trying an exfoliating acid for the first time. Great for dryer skins as it helps to hydrate too.
TRY:
Elemis Dynamic Resurfacing Pads (£40 for 60) – the easiest first timer format in easy-to-use, saturated cotton pad form. They give pretty much instant results, at less that 60p a pad.
Glossier Solution (£18) swiped over clean skin, this helps to reduce blemishes, redness and the appearance of pores.
The Inkey Lactic Acid Serum (£5.15) a great option if you're new to acids and don't want to invest too much too soon.
AZELAIC ACID: TO TACKLE PIGMENTATION
This helps to reduce hyperpigmentation by inhibiting an enzyme called tyrosinase, involved melanin production. It's also an antioxidant (good anti-ager) and anti-inflammatory (can help calm rosacea)
Use once a day on clean skin. It's a mild exfoliant so you may see a little bit of peeling but follow with moisturiser and you should be ok. On the whole it's quite gentle so results should show in a few weeks.
TRY:
Ren Ready Steady Glow Daily AHA Tonic (£25) the gentle formula contains Azelaic Acid which gently evens out skin tone. Easy-to-use, one-handed press-to-pump format too.
The Ordinary Azelaic Acid Suspension 10% (£5.50) is a higher concentrate lightweight gel-cream – a good one to try if you suffer with post-pregnancy melasma.
SALISYLIC ACID: FOR BLEMISH PRONE SKIN
The one for blemishes. Whether hormonal or you just can't shake the odd spot even though your teen days are long behind you (me!) this is the one. It's a BHA (best for normal-oily skins) that works by loosening the attachments of skin cells, diving down to deeply cleanse, exfoliate and unclog pores.
Introduce it into your regime by using every 2-3 days to begin with.
TRY:
Paula's Choice Skin Perfecting 2% BHA Liquid Exfoliant (£28) – this is the one that I'm currently using and have been for about three months. It's a skin game changer. Soak on a cotton pad and swipe over your face.
CeraVe SA Smoothing Cleanser (£12) We spoke about this in our July Favourites IGTV – the gel cleanser cuts through dirt and spf, really making a difference to blemish prone, adult skin – fast.
Origins Super Spot Remover Treatment Gel (£16) Apply on the spot, leave overnight and you'll be pleasantly surprised come morning.
L-ASCORBIC ACID (AKA VITAMIN C): TO GET THAT GLOW
This is an antioxidant that protects skin from environmental damage. It has a natural effect of reducing pigmentation which means brighter, glowier skin.
Use it in the morning on cleansed skin. Also (techy bit coming), check the ingredients list. It's water soluble to if there's 'aqua' in the ingredients list, it'll dissolve fast. It also oxidises when exposed to air or light so packaging that isn't clear and that remains tightly closed is a must.
TRY:
Alumier MD EverActive C&E – you can only buy this from beauty salons – search the website for your closest. It's worth it; you can guarantee that the formula is never exposed to light and as each of the four tiny bottles lasts a week, then you move onto the next, the formula stays as potent as possible as it is never exposed to a huge amount of air.
Lixir Skin Vitamin C Paste (£32) the acid form is isolated into a grainy paste which when used each morning to cleanse really leaves skin looking glowy and plump. I'm gone through two tubes – it's a good one!
Medik8 C-Tetra Serum (£27.99) – I've been to their labs and fully back this brand when it comes to affordable science that works to combat your past skin sins. Works a treat on sun damage.
HYALURONIC ACID: THE SUPER HYDRATOR
A saviour in skincare form, its primary function is to restore and retain moisture within the skin. It won't clog pores and it doesn't cause breakouts. Hero.
You must use it correctly though. Always apply to damp skin, this way it can draw that hydration into the skin, and layer your hyaluronic serum under moisturiser to help seal it in, forming a barrier.
TRY:
The Ordinary Hyaluronic Acid + B5 (£5.90) a few drops delivers moisture to thirsty cells at a purse-friendly price.
Decleor Antidote (£33.60) used in the morning this serum hydrates but also acts as your pollution barrier and primer. Three in one.
La Roche Posay Hyalu B5 (£37) a does-it-all serum that helps to repair the skins barrier keeping skin hydrated, supple and strong.
Hope this has been helpful!! Let us know!!!