So, we weren't sure if we would do this post as we didn't want to alienate the non-pregnant readers among you but then we were asked SO MANY time to do a post on our pregnancy essentials that we thought we'd jot it all down, and then even if you're not pregnant you can come back to it when you are and it will always be useful.
As ever, Gemma is totally low maintenance and barely uses anything and Sam is basically basting herself in everything going (Ha! Nice visual for you there!) so here is what's currently on our bedside table…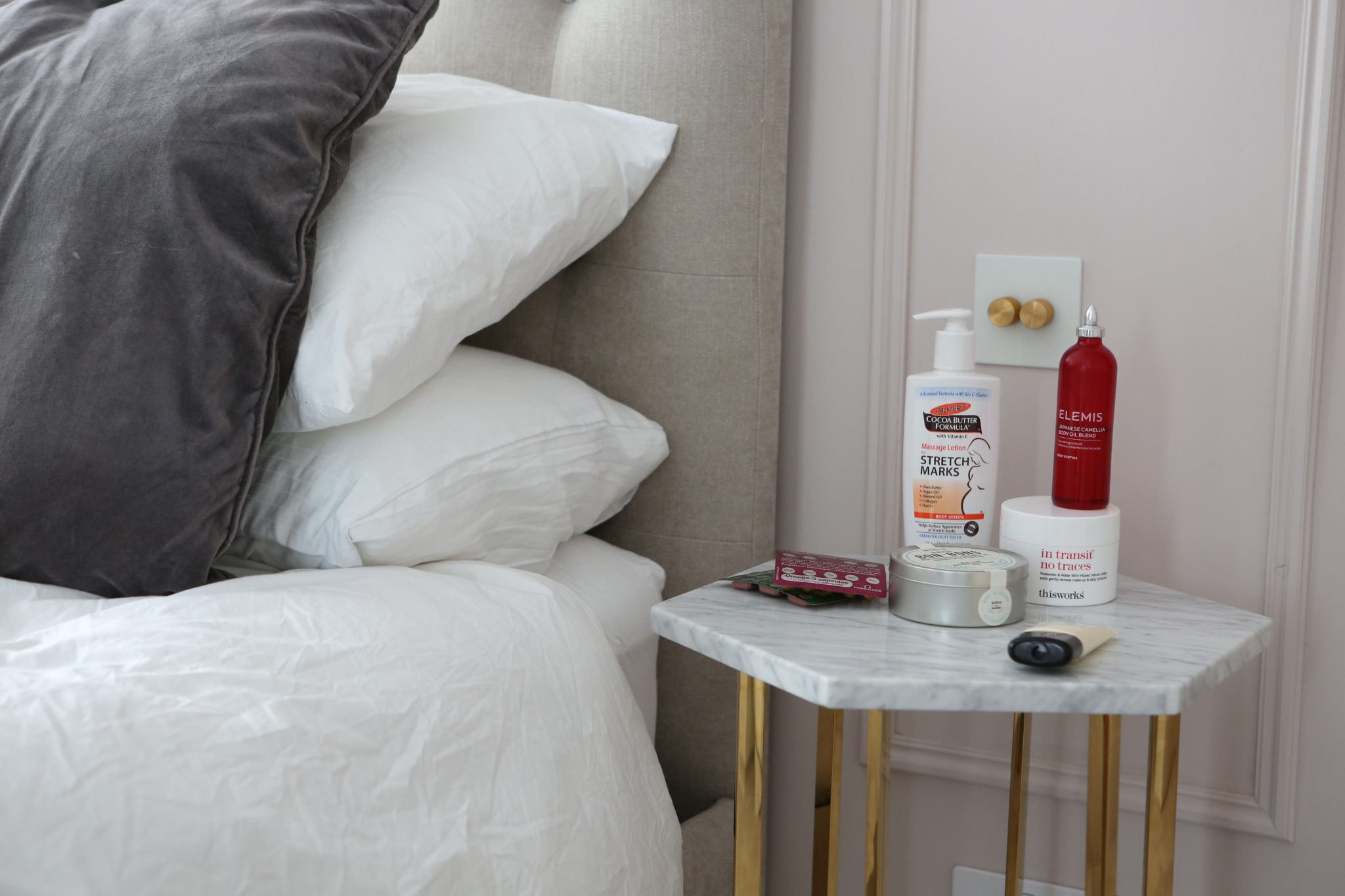 SUPPLEMENTS:
STRETCH MARK LOTIONS AND POTIONS:
EASY CLEANSING:
ANTI-SICKNESS MAGIC PILLS:
HAND CREAM:
Bizarelly, MumHands aren't talked about enough. It wasn't until I had Leo that I really understood what dry hands were. My hands were so itchy, sore and raw from all of the bottle washing/hand sanitising that I didn't know what to do. This time I'll be prepared and as they say, prevention is better than cure. Winter weather + air conditioning dries our skin out enough as it is, we'll both be throwing newborns into the mix so I'm already upping the moisture levels by creaming up each night. My absolute fave hand cream is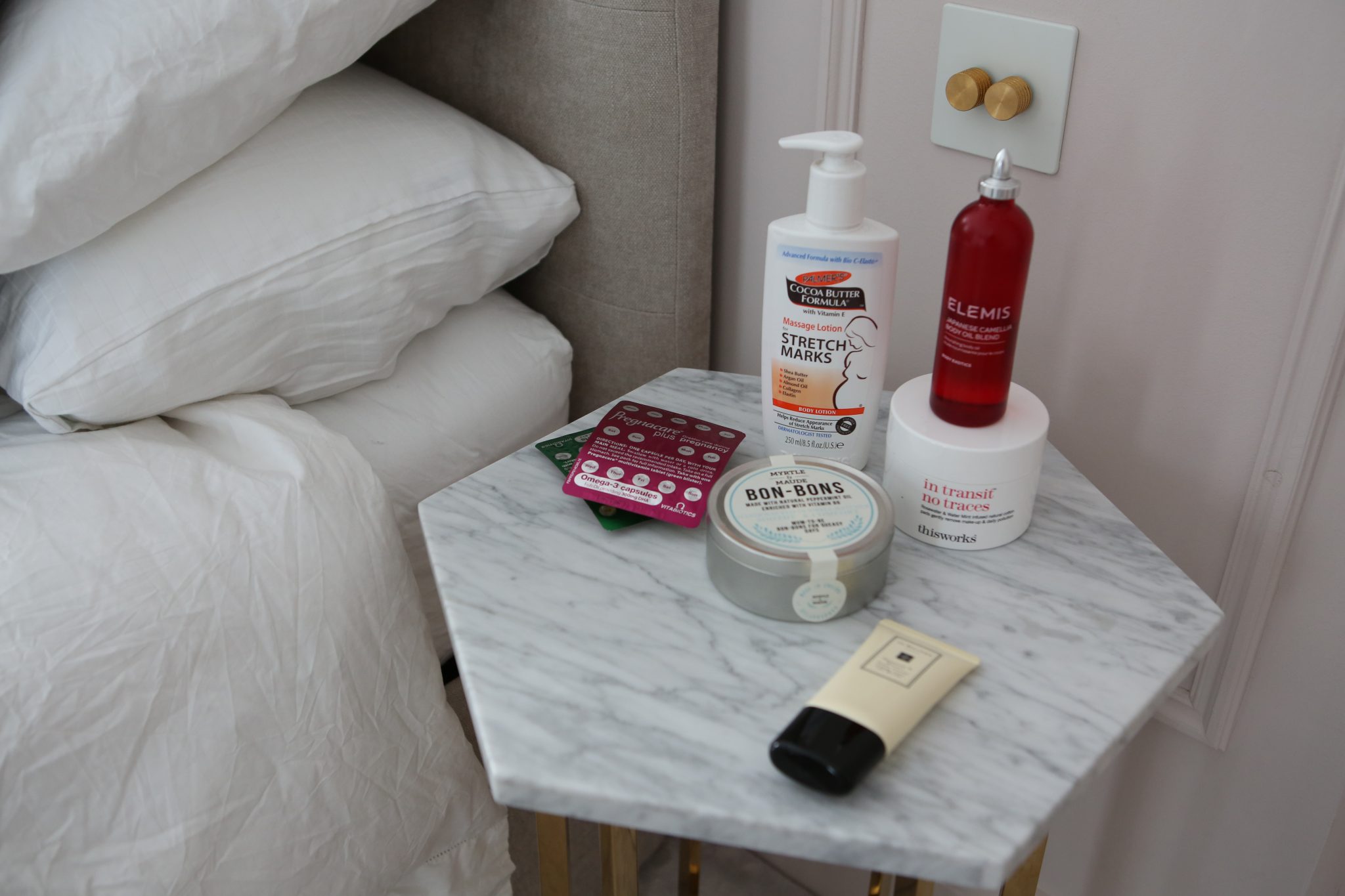 Hope this was helpful. Let us know if you've come across any pregnancy essentials that we can add to the mix.