Recently, we went on a little trolley dash around the Space NK store in Westfield. It was the most zen, calming atmosphere in which to shop; no mean feat considering outside of the store was the mayhem of a shopping centre. Whenever they do their 20% off weekends, or Black Friday sales, we get asked what you should be adding to basket, so we thought we'd note down what we bought, making it easy to refer back to.
IN SAM'S BASKET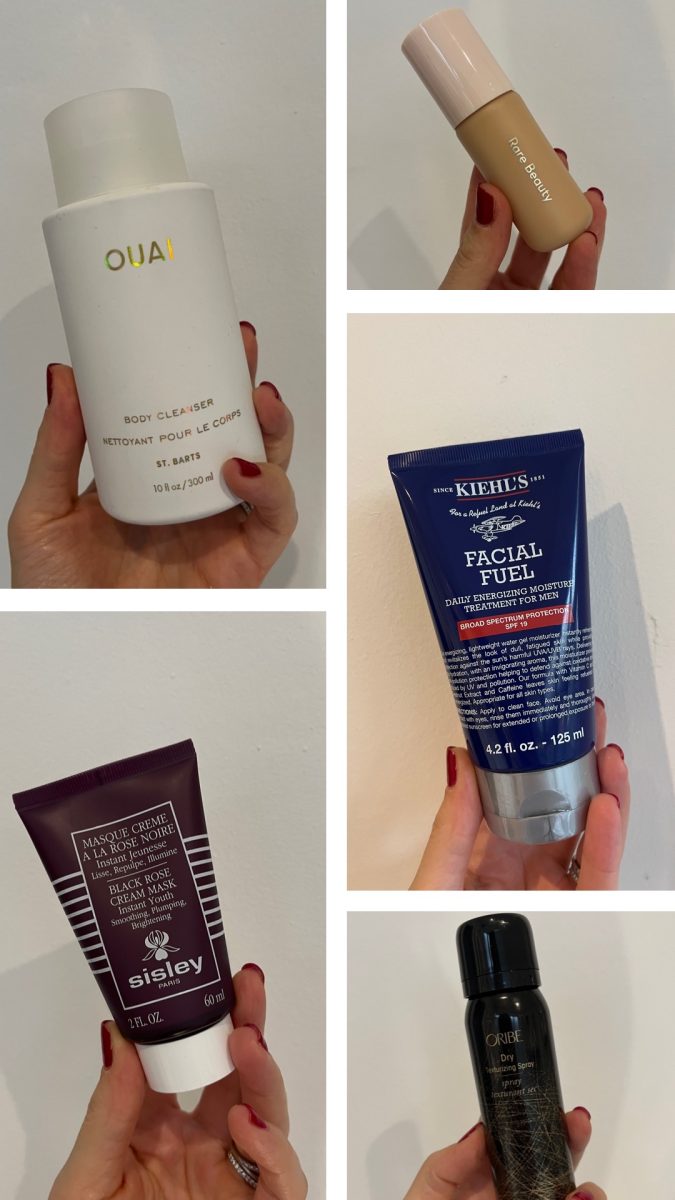 Sisley Black Rose Cream Mask, £133
Ridiculously expensive. If this is in your. budget, you have a gift voucher or a big birthday group present coming up I can tell you that you will not regret it. It is one of the products in my past life as a Beauty Editor that genuinely made me sit up and take notice. Use a tiny little bit; it totally transforms my dehydrated, knackered skin into a pillowy, silky, post-facial face.
Kiehls Facial Fuel Energising Moisture Treatment for Men, £33
Nick has been loyal to Kiehl's Facial Fuel for years (as has my brother) – it does what it needs to do, whilst still having that cool factor, without costing a fortune. I knew he was running low, so I picked one up for him. That was nice of me.
Rare Beauty Positive Light Tinted Moisturiser, £29
This brand, and in particular this product, is getting rave reviews so I jumped at the chance to get colour matched to one of their 22 shades in-store (I'm 26W) Think that glowy, no make-up make-up look.
Oribe Dry Texturising Spray, £19.50
I swear by this to give my fine, flat hair that cool-girl, lived-in kind of volume. I picked up this mini handbag size; perfect for perking up holiday hair in the humidity.
Fancy pants shower gel from Jen Atkins (the Kardashians BFF) that smells like holidays. No one is allowed to use it but me.
IN GEMMA'S BASKET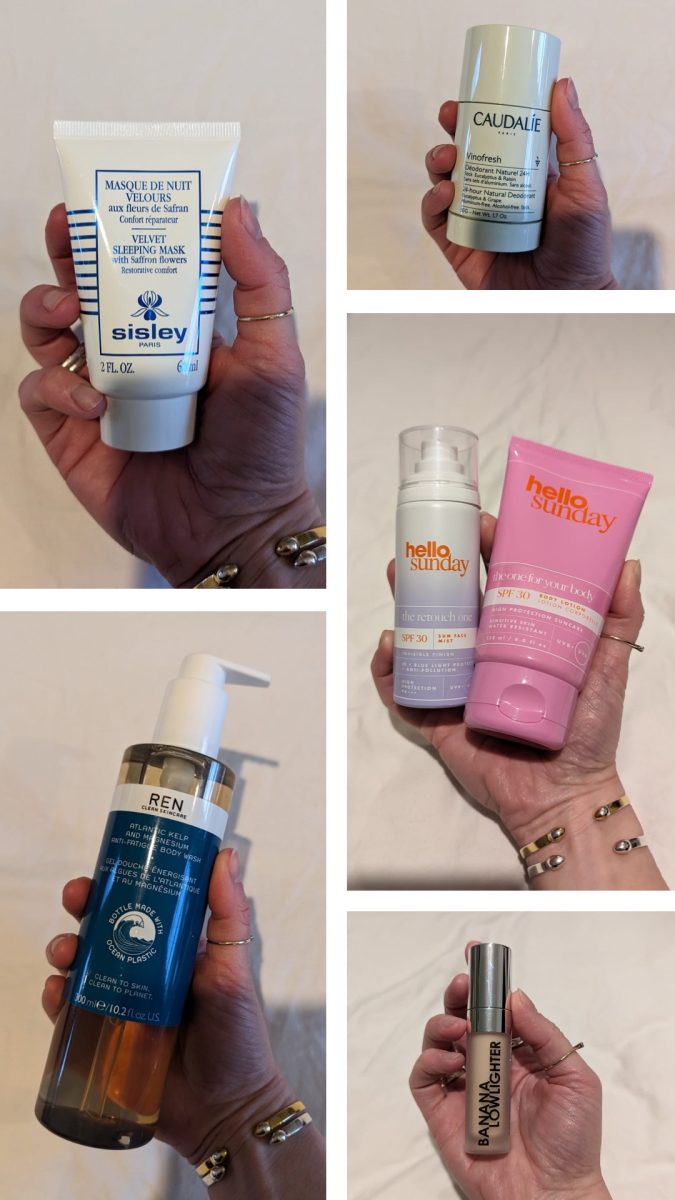 Sisley Velvet Sleeping Mask, £106
This feels like heaven in a tube. Yes, it's pricey but if it's within your budget then it's so worth it. You only need a small amount, so it lasts forever. It's so hydrating and restores dry skin overnight.
Caudalie Vinofresh Natural Deoderant, £14
My favourite deoderant. I've used it for about two years. Very faint fragrance, zero marks on clothes and I never smell.
Hello Sunday The Retouch One, £18
This brand has great reviews on Tik Tok. Nick took this retouch spray skiing and was raving about it (rare from a man about an spf) so we both stocked up on this one.
Ren Atlantic Kelp & Magnesium Body Wash, £24
I'm not too fussy with shower gel but there is just something about this one. It feels so good on aches and smells so nice. The bottle is made from recycled ocean plastic and is fully recyclable.
This is one of those cult products that is rarely in stock, so we both grabbed it while we had the chance.
[affiliate links used]