Today we thought that we'd do something a little different and give you a tour of our bathrooms. Sam has recently had a new bathroom fitted and has been spending lots of time in there sorting through her (many) products and Gemma has been spending lots of time in hers mainly as a way to avoid doing Belle's bathtime (sorry Jonny.)
As someone who has been privy to every single skincare product that has launched over the last 10 years, what has made it home into Sams bathroom cabinet is a must buy, and the ones that she's used up 'til the last drop, are 'add to basket' now. What will be surprising though is that before we met, Gemma owned two skincare products – face wipes and cocoa butter. But with her new skincare regime in hand, she's ready to talk the skincare novices among you through her faves. Be warned: it's a long one. So here we go, from shower time to skincare routine…
INSIDE SAM'S BATHROOM
IN MY SHOWER…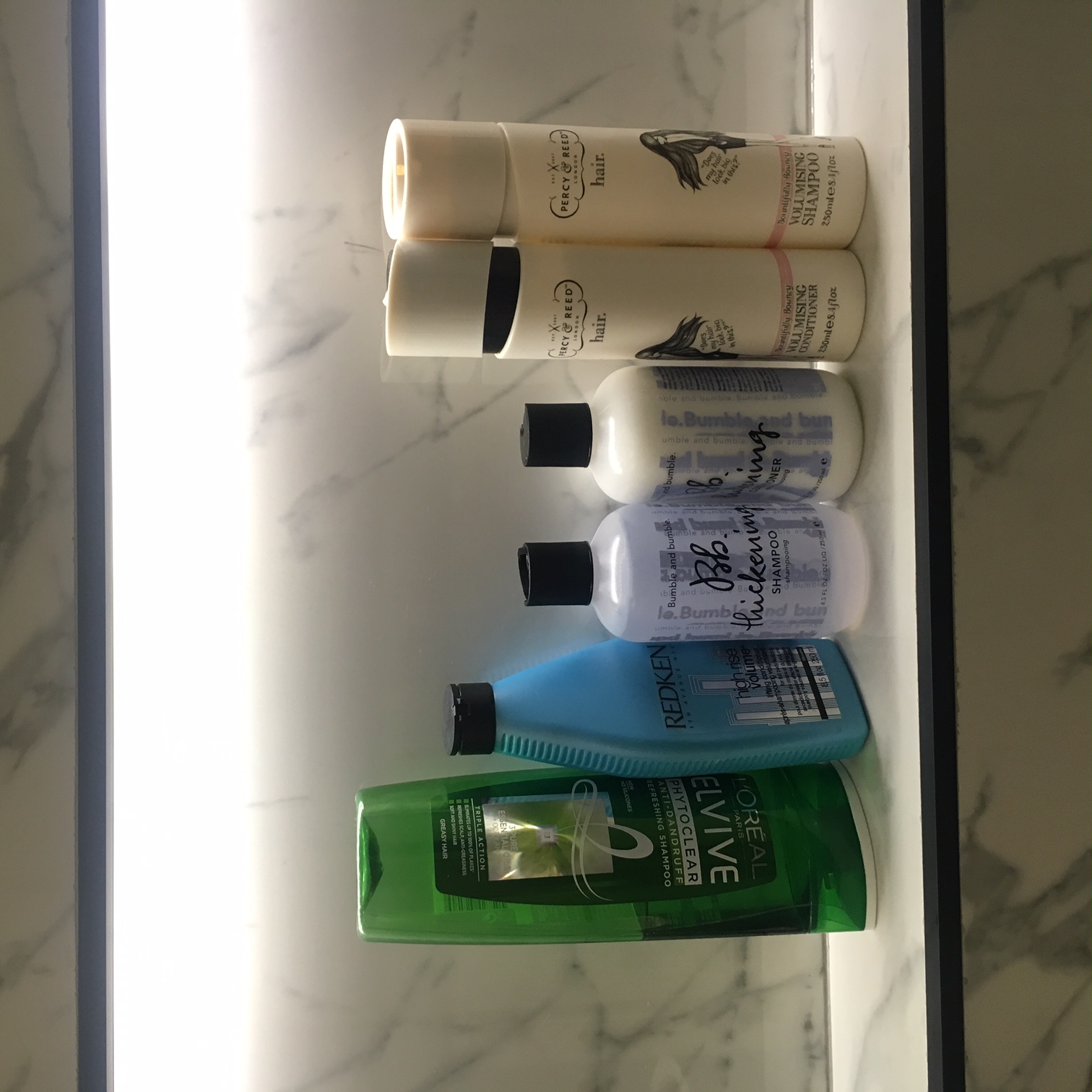 CLEANSING…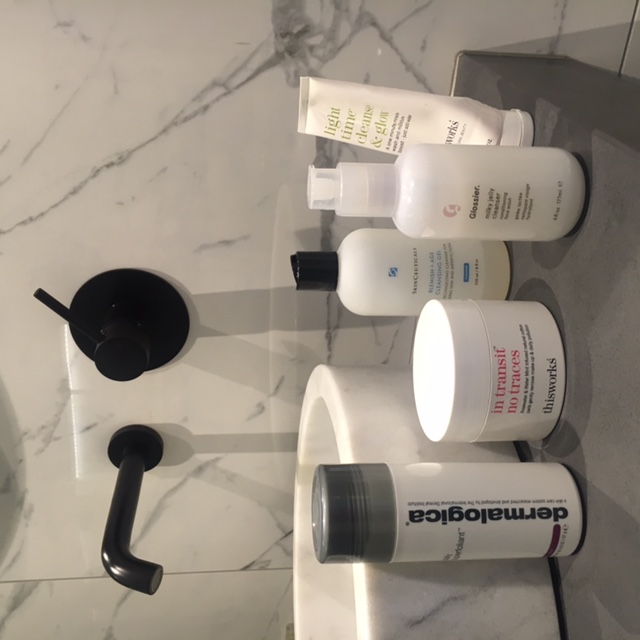 TREATING
SKINCARE…
Speed reviews of what's currently going on my face (it does change, perk/peril of the job)
THE REST…
IN GEMMA'S BATHROOM
So I'm a little different from Sam when it comes to the bathroom department. As she mentioned above, until I met her I had a nice clean empty bathroom cabinet, filled only with essentials (toothbrushes, tampons, make up remover, paracetamol etc etc.) Then Sam made me change everything! I'm still not nearly in the same league as her and I can't stand clutter so if I don't LOVE it then it's out.
Below are my day to day essentials. I tend to use the same things every day and don't like to use too many products.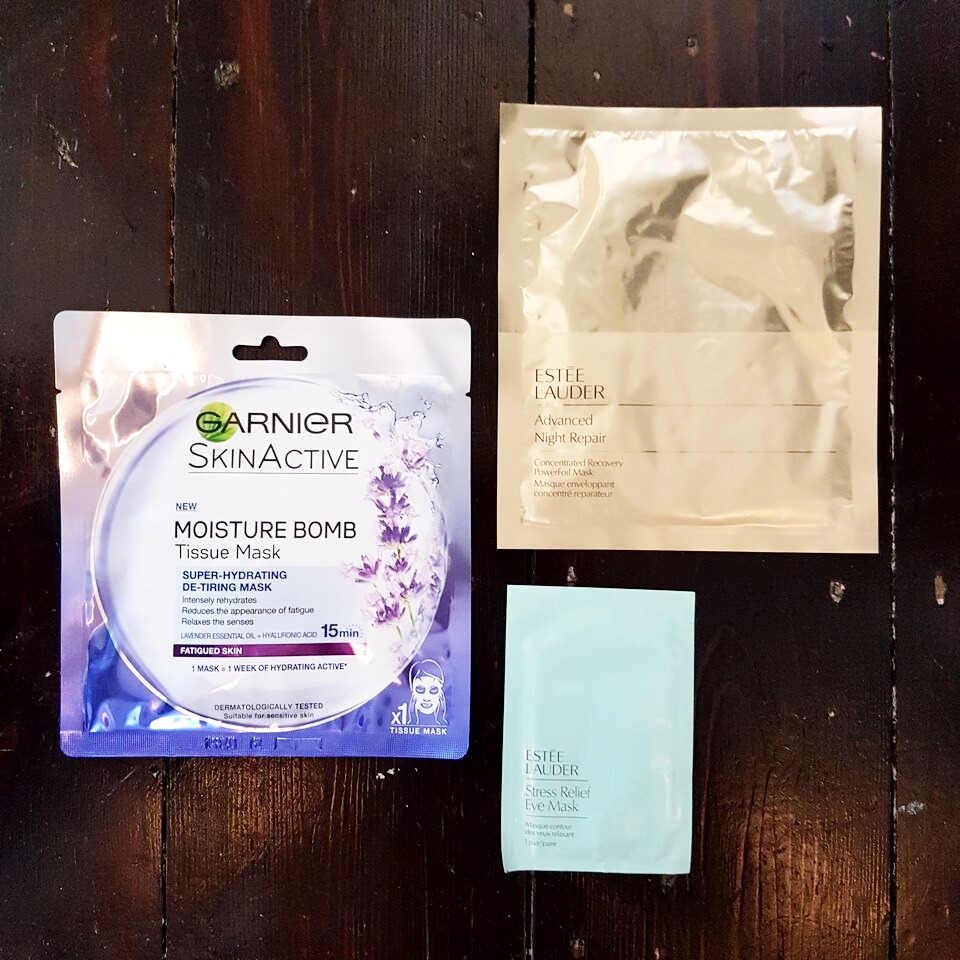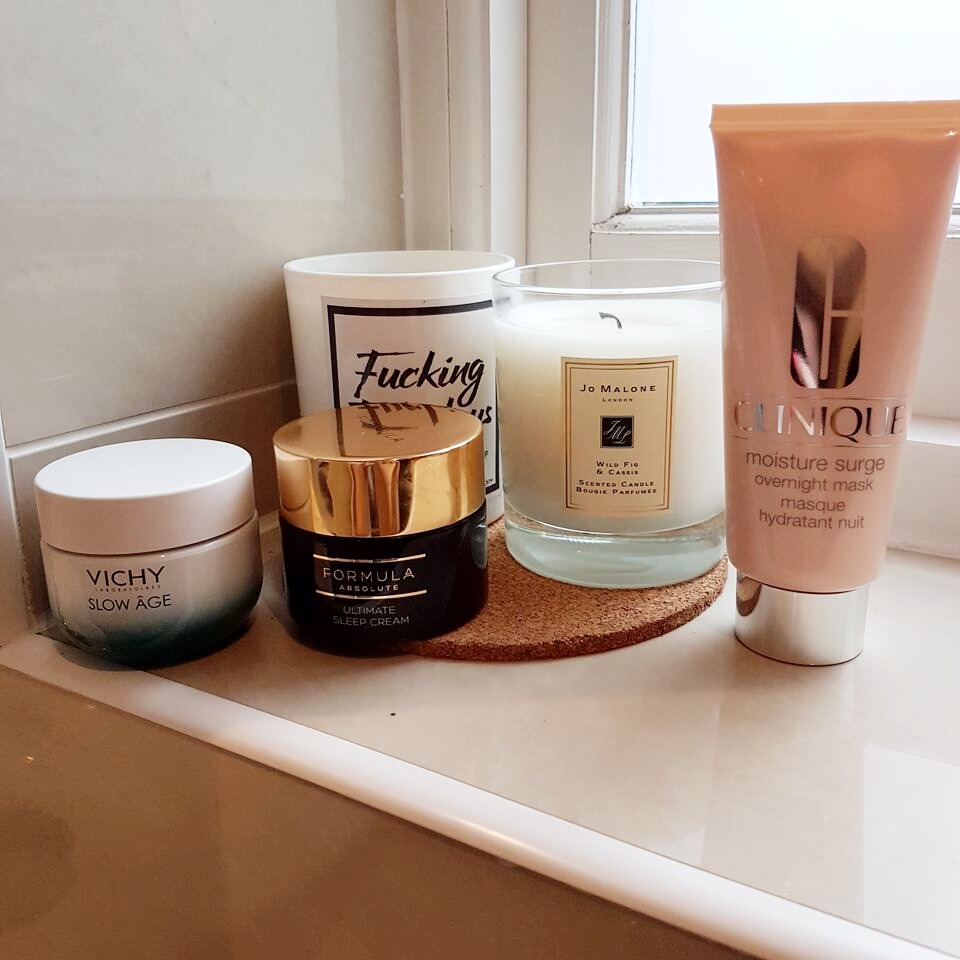 Night creams are a new thing to me and I genuinely feel like they make a difference. I switch between these 3 and seem to notice the same effect from all of them. Sam said I have to use each product for 6 weeks to know if it's actually working and I've stuck to that with each of these and like that my skin still feels moist (ugh, worst word!!) in the morning, as opposed to how it used to feel really dry in my pre-night cream days.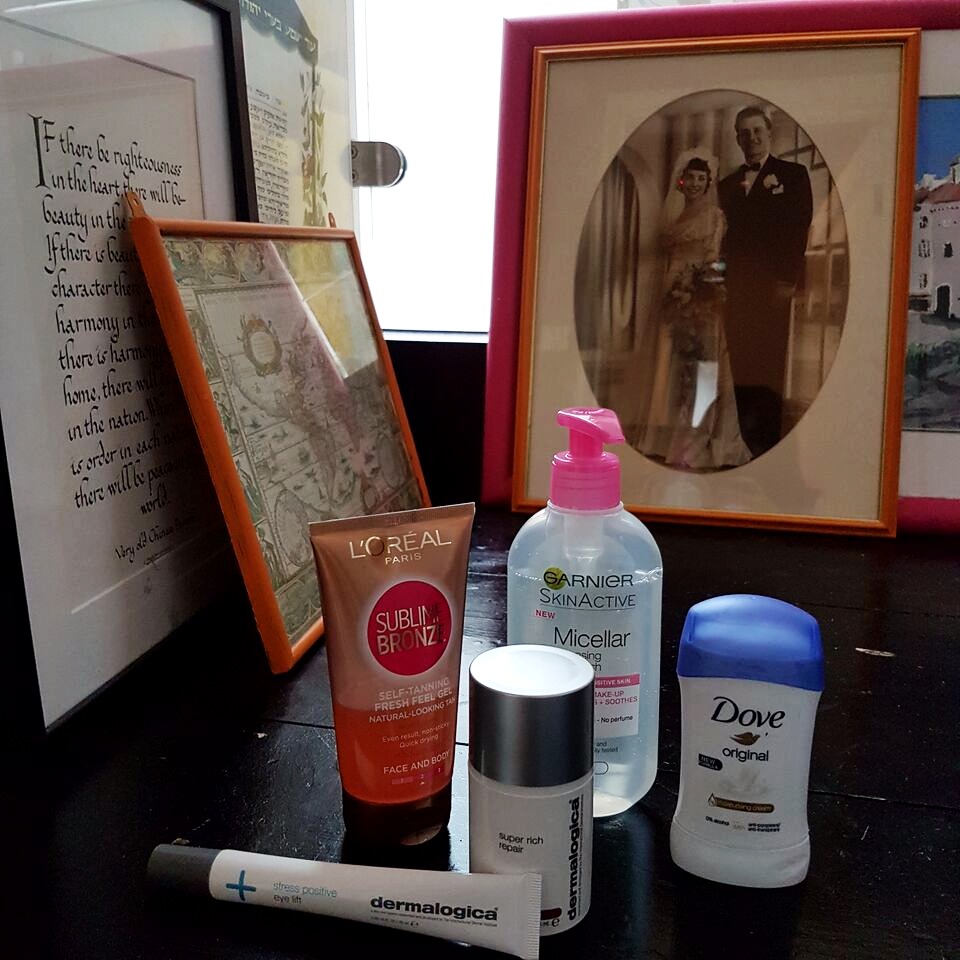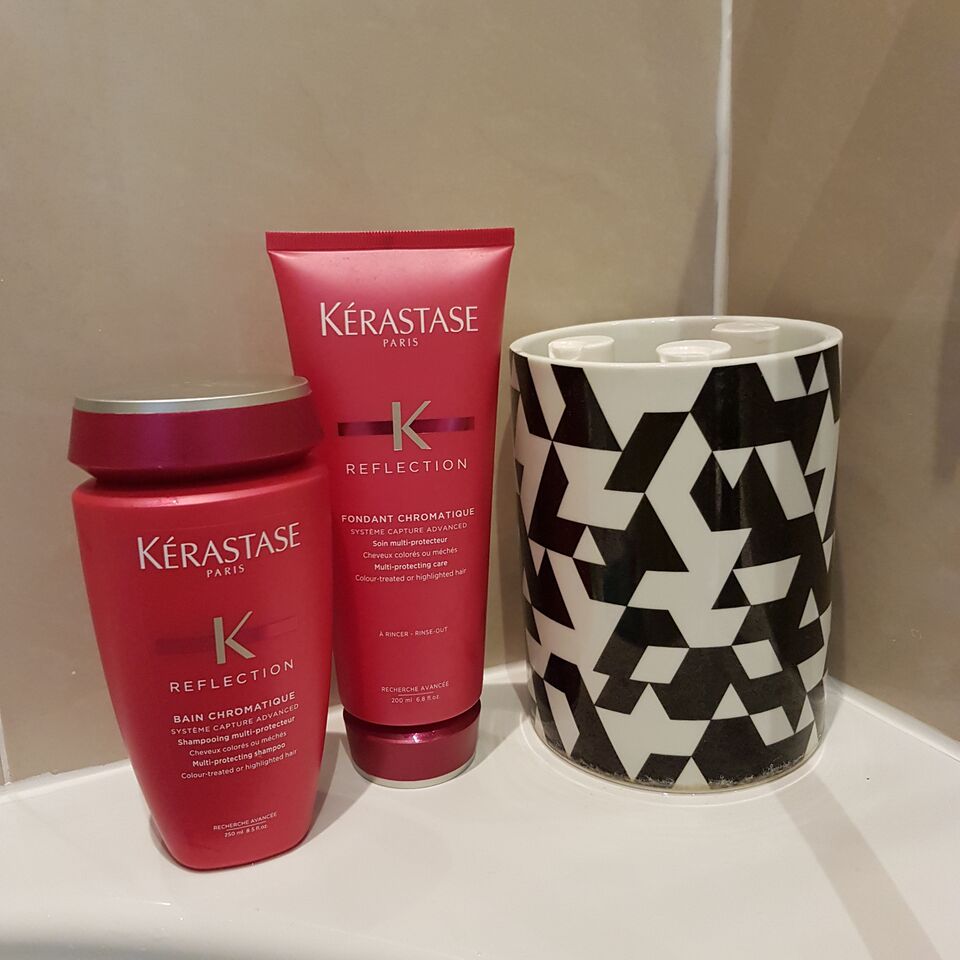 If you'e enjoyed this post, let us know. We might do a tour of our dressing tables next so you can see inside our make-up bags. And then maybe a wardrobe tour, one of Gemma's 'shoe room' would be a great post!